One of the most hotly anticipated holidays on The Strip, Lunar New Year 2023 might be the luckiest of them all as the Year of the Rabbit hops in to bring good luck, immense fortune and bountiful fun to us all.
Beginning on January 22 and ending February 5, everything from decor to food to fashion celebrates the traditions that beckon an auspicious future.
VISIT WYNN LAS VEGAS DURING LUNAR NEW YEAR
The Scene
Welcoming guests, the Wynn Atrium features 100 playful rabbit figurines and 45-foot long silk dragons hanging above 7,000 vibrant begonias, mums and calandiva flowers. Sixty tangerine trees represent the Lunar New Year tradition of gifting citrus fruit—said to bring wealth and prosperity.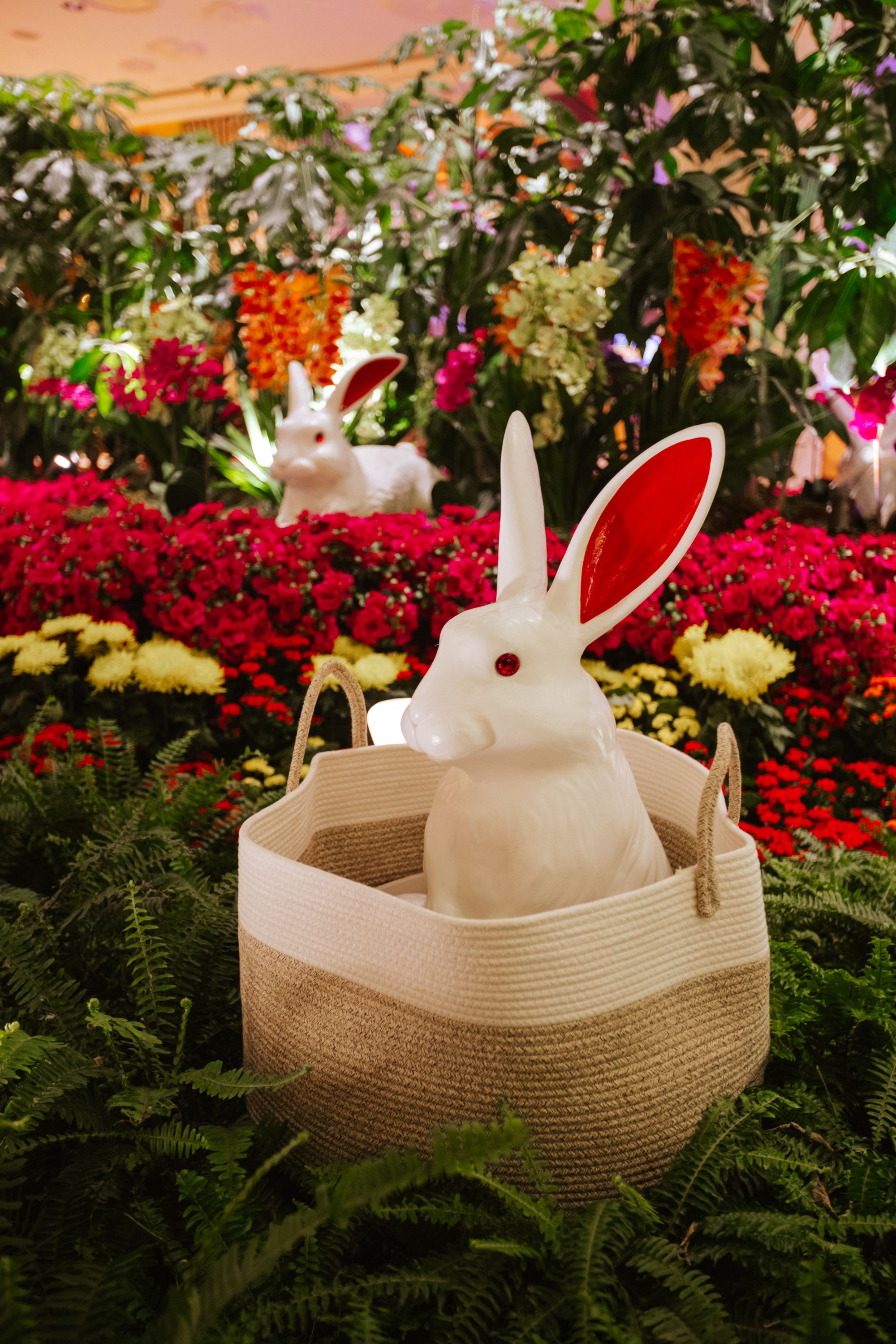 The Food
At Wynn's restaurant Red 8, order the Pan Fried Chive Dumplings or the Steamed Shanghainese Pork Dumpling to seal your fate. Dumplings are associated with wealth and the more you eat during New Year celebrations, the more money you might make in the New Year. At Wazuzu in Encore, Cantonese Chicken Lo Mein egg noodles and Vegan Singapore noodles symbolize longevity—so leave them long and uncut. Fish is also a must while dining during Lunar New Year and Forbes Five-Star Chinese restaurant Wing Lei serves an unforgettable Grilled Soy Marinated Seabass, among other delicacies from the ocean.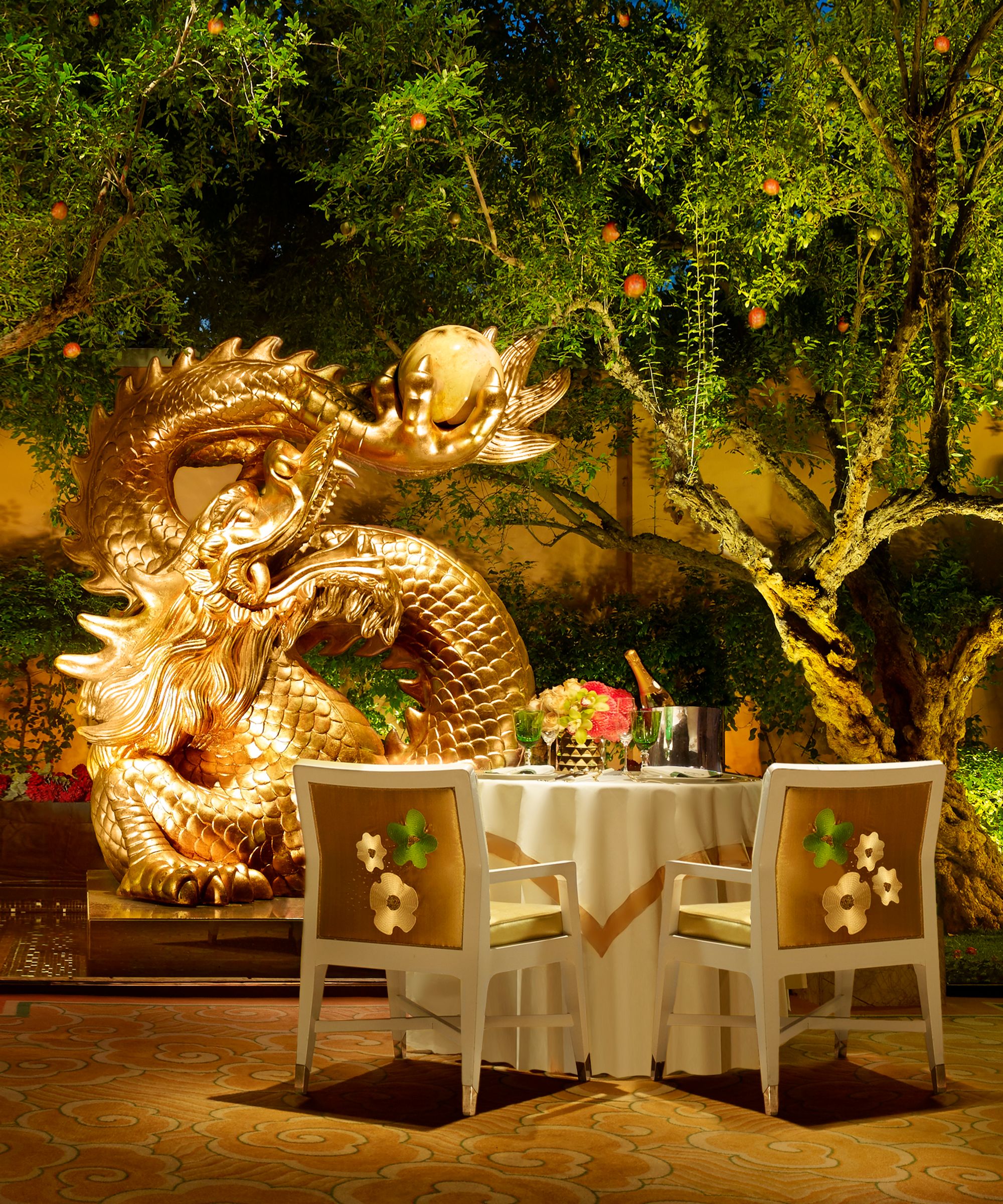 The Shopping
Throughout The Shops at Wynn and Encore, discover five designers with stand-out nods to the whimsy and merriment of Lunar New Year and its exuberant mascot.
Gucci
Gucci's Lunar New Year bunnies are cute and cuddly popping up all over its capsule collection, including the Gucci G-Timeless watches.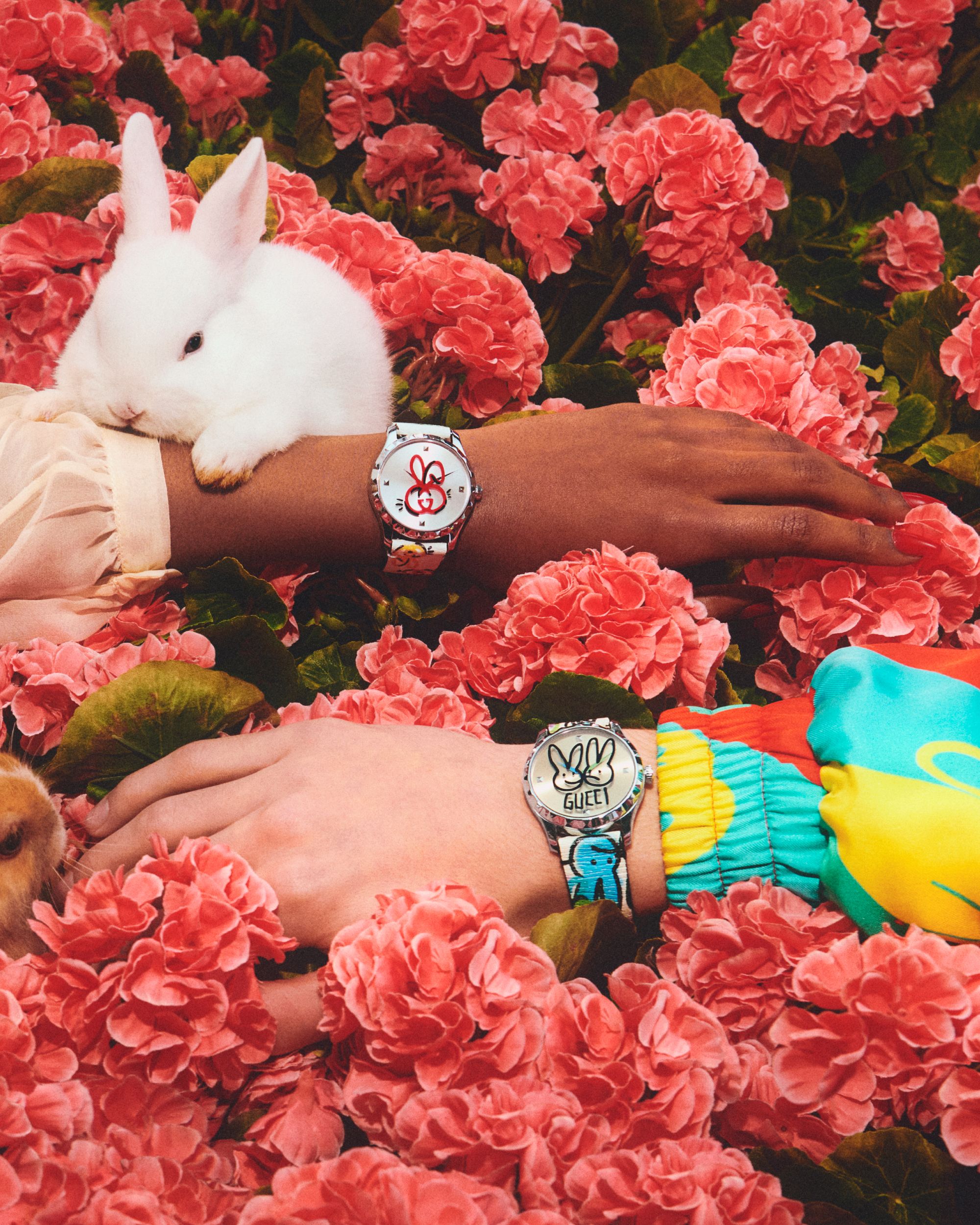 Loewe
No stranger to bunnies, Loewe embraces the silhouette as one of the Spanish brand's classic motifs. Staple bags like the Hammock and Basket possess bunny ears tied in a knot.
Louis Vuitton
Accessories by Louis Vuitton in honor of Lunar Year come in the luckiest of colors, bright red. This Precious Rabbit leather-patch embroidery can be found on scarfs, beanies and more.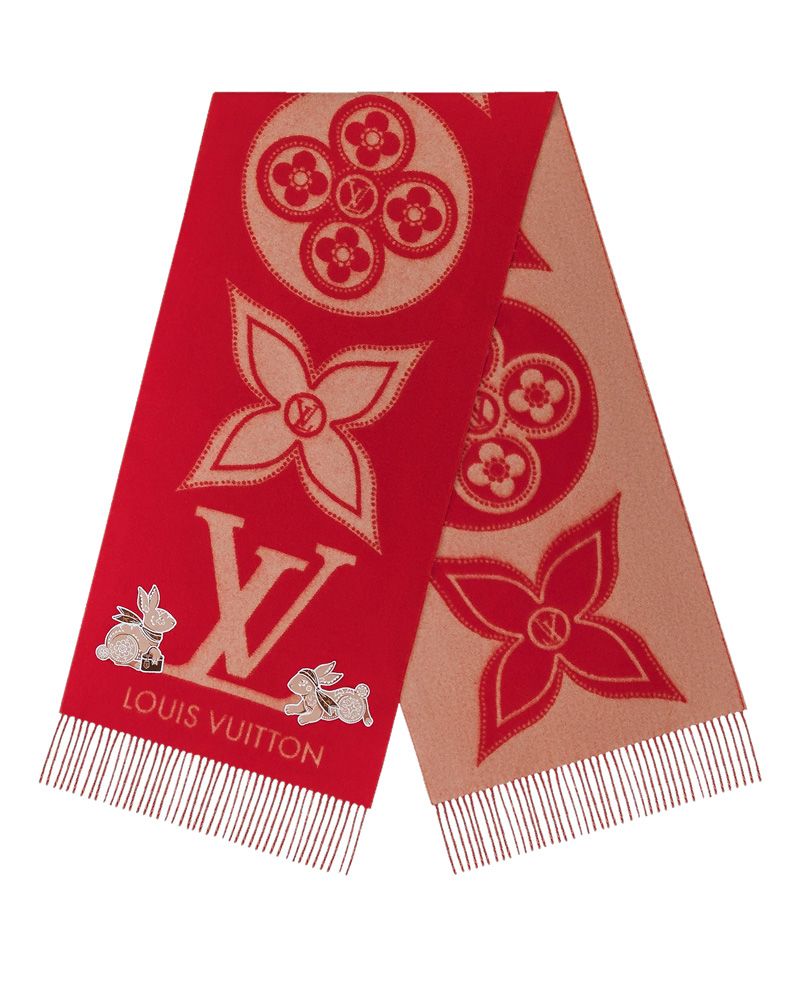 Givenchy
In honor of The Walt Disney Company's 100th anniversary, Givenchy presents a capsule, starring Oswald the Lucky Rabbit. This is a perfect complement to Lunar New Year's bunny vibes.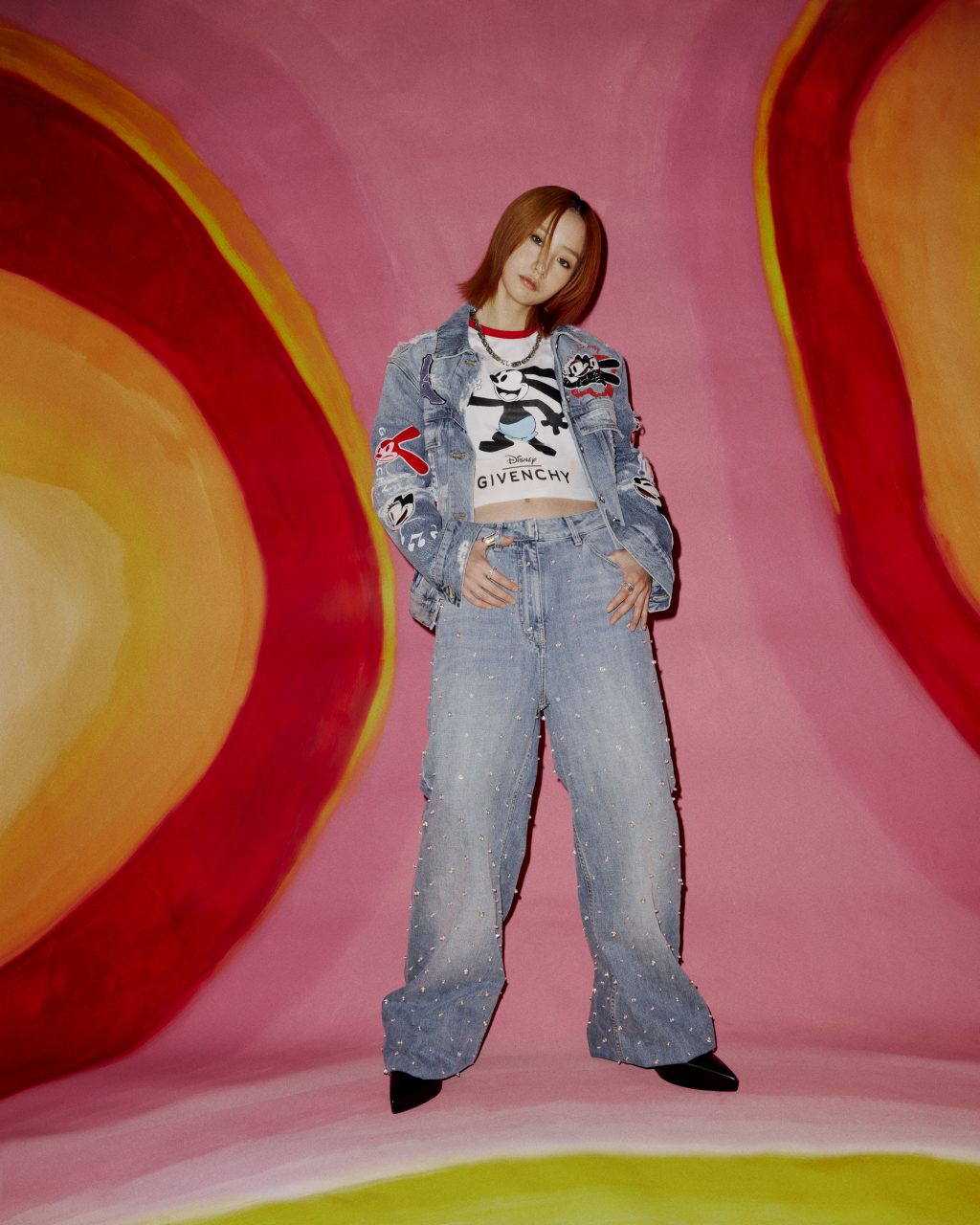 Moncler
To celebrate the Year of the Rabbit, Moncler's capsule collection introduces Disney cartoon film protagonist Roger Rabbit to a whole new generation. All of the pieces match beautifully as seen here with the down bomber jacket and cap.