Looking for the best chicken sandwich? Can't get enough of those gooey cheese pulls? We've got a buzzworthy bite to satisfy your palate and your social media
From casual to fine, any dining experience at Wynn makes for an unforgettable moment. If you spend your days scrolling Instagram for trending foodie vibes, here is a guide to five must-try tastes from the menus around the resort that ensure the camera eats first and you aren't far behind.
Disappearing Brunch
Don't you wish you could live in a vanilla cloud? We certainly do. If such a thing can't be a permanent address, we will gladly make a temporary visit. Get lost in the haze of Chocolate Chip Red Velvet Pancakes at Jardin, which come enveloped in a vanilla cloud. Watch it all mysteriously melt away when dripped in crème anglaise. Now you see it, now you don't.
The Perfect Chicken Sandwich
Whether you want it Nashville hot, grilled and juicy, or perfectly crisp with a tangy sauce, chicken sandwiches are all the rage from coast to coast. It seems as if every zip code has one to call their own. We want to proclaim right now that best between two buns in 89109 belongs to the Tableau's Chicken Sandwich, available on the all-new Summer Prix Fixe Lunch. Onion and bacon jam, bibb lettuce, honey mustard aïoli, Kumato tomato and French Fries make it a rare bird. Choose from two courses for $38 or three courses for $48. Pair it with the Quinoa & Asparagus Salad to start and a Freshly Baked Chocolate Chip Cookie to finish. Or come up with your own winning combination.
The Sky-High Burger
While we love feasting on overflowing plateaus of crustaceans, cutting into layers of delicately braided wagyu beef Wellington and forking up macaroni gratinée noodle by noodle, nothing does the satisfies serious hunger quite like the smash of a towering late-night burger. The stack at Delilah Las Vegas is as good as they come double patties of dry-aged angus, American cheese, special sauce, a potato bun and shoestring fries. And please ask for ketchup, no one is judging!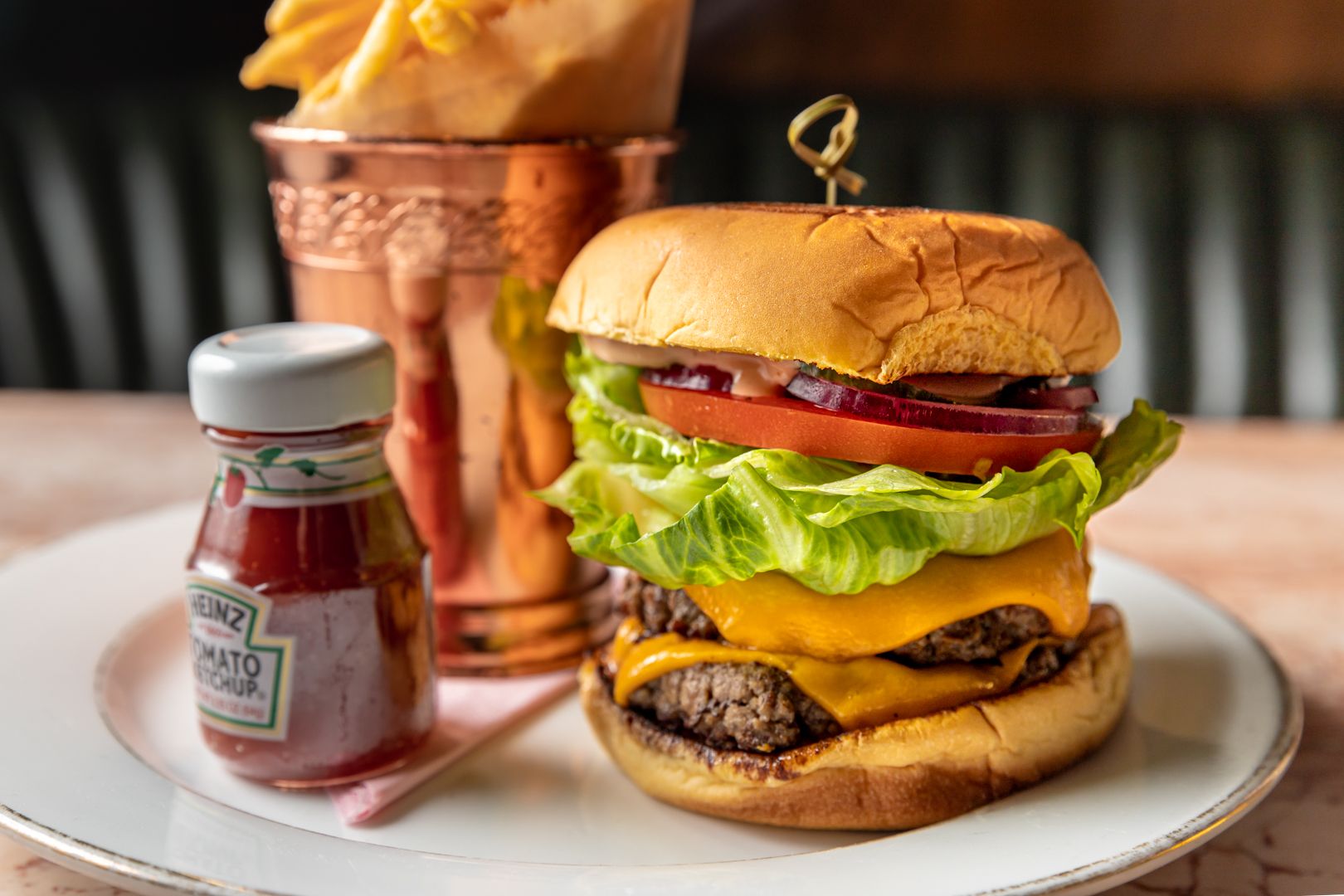 The Ultimate Cheese Pull
Raclette, a melty Swiss-like cheese, rocks. What could make gooey cheese smeared from its rind even better? We think lathering it on the supremely savory and shareable Beef Birria at Casa Playa puts the sin in Sin City dining. Pile the goods onto handmade tortillas and you will melt just as fast.

Oodles of Noodles
If you are in the mood for the ever-pleasing pucker of a noodle slurp, head over to Wazuzu and try the Drunken Noodles. For lunch or dinner, these comforting rice noodles, accented with Thai basil and sweet soy sauce, egg, chillies, onions and tomatoes, can be made with a variety of proteins such as shrimp, beef, chicken or tofu. After a long night of fun, kicking the spice level up really takes the edge off!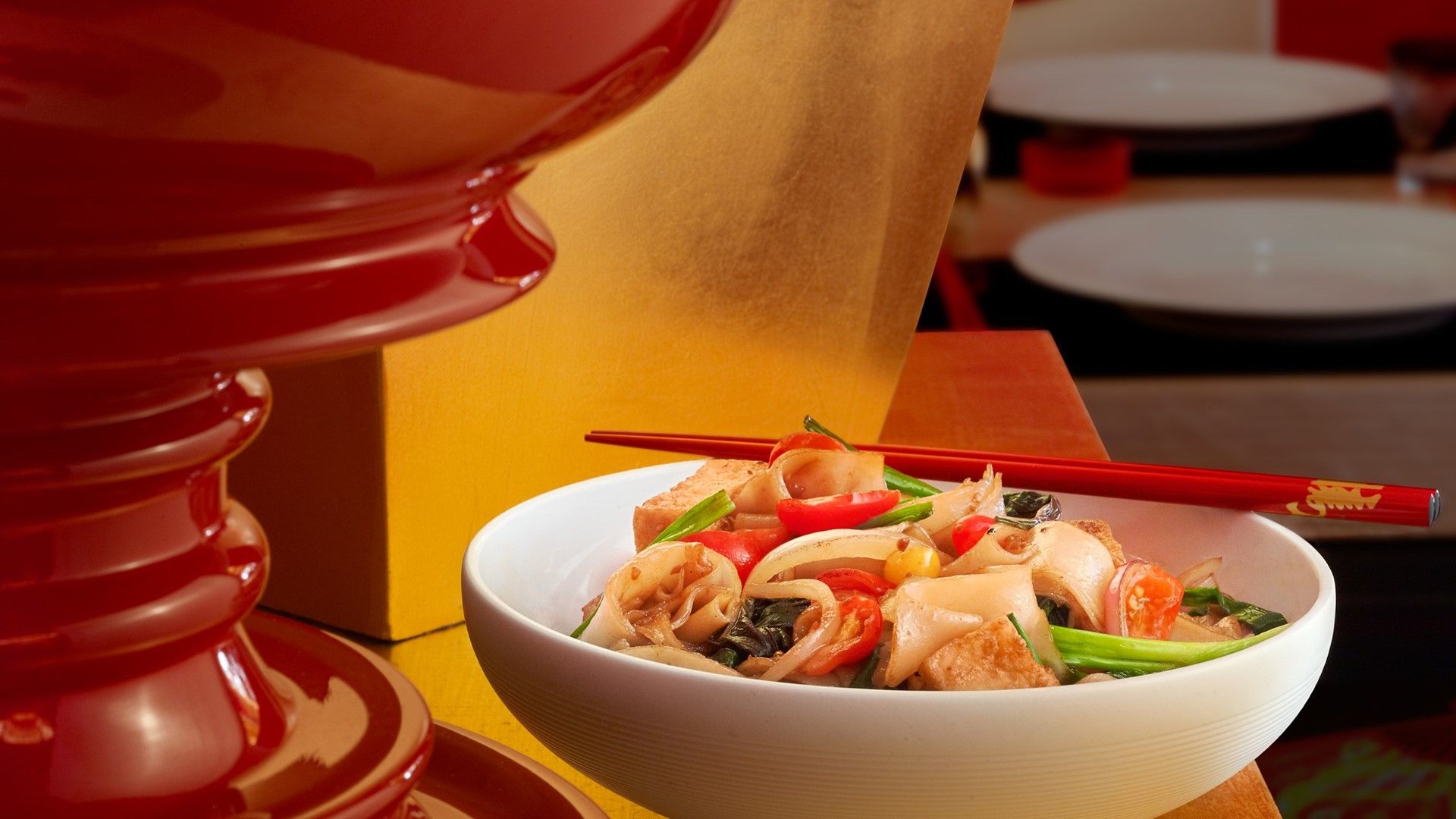 MAKE A RESERVATION TO EXPERIENCE ONE—OR ALL—OF THESE FOODIE TRENDS