Skip to main content
Main Content
Viewing Patios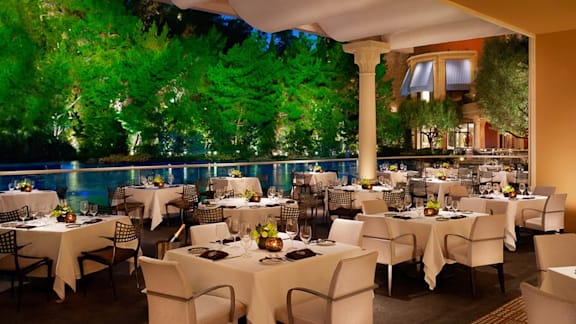 SW Steakhouse
Exceptional steaks, including certified Kobe, are served in a refined dining room and patio with prime views of Wynn's Lake of Dreams.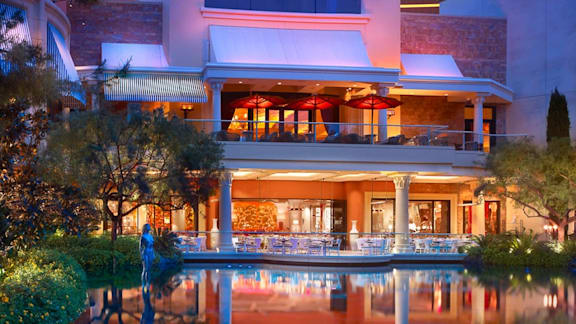 Lakeside
Seafood-focused with stunning views of the Lake of Dreams, Lakeside features sustainably sourced, line-caught fish from around the world.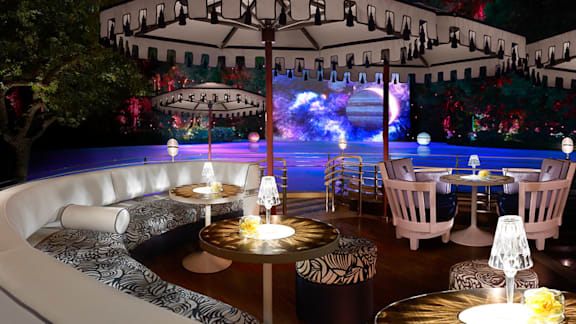 Now Open Late – Aft After Dark
With the night in full swing, the party continues at Aft After Dark on the Lake of Dreams. Enjoy the stunning ambience of the state-of-the-art three-acre aquatic marvel, sparkling with more than 5,000 LED lights. Try exotic cocktails inspired by worldly destinations. Make it a night you'll never forget until the very last sip.
Behind The Waterfall: Creating the New Lake of Dreams
Meet The Re-imagined Characters of Lake of Dreams
FREQUENTLY ASKED QUESTIONS
Lake of Dreams is a multimedia experience that blends colorful puppetry, an immersive soundtrack and state-of-the-art sound and lighting to create an unforgettable spectacle on Wynn's signature water attraction.
How can I make a reservation to watch Lake of Dreams?
You can make a reservation at one of our fine dining establishments that overlook the Lake of Dreams either here for SW Steakhouse or here for Lakeside.
When are the hours for Lake of Dreams?
Shows begin at dusk and run nightly every half hour until 11:30 p.m.
Can I watch Lake of Dreams even if I'm not a paying guest?
Yes! Lake of Dreams is free to the general public and can be viewed from Bar Parasol and Overlook Lounge or from the lake level patio dining at SW Steakhouse and Lakeside with a reservation.