Main Content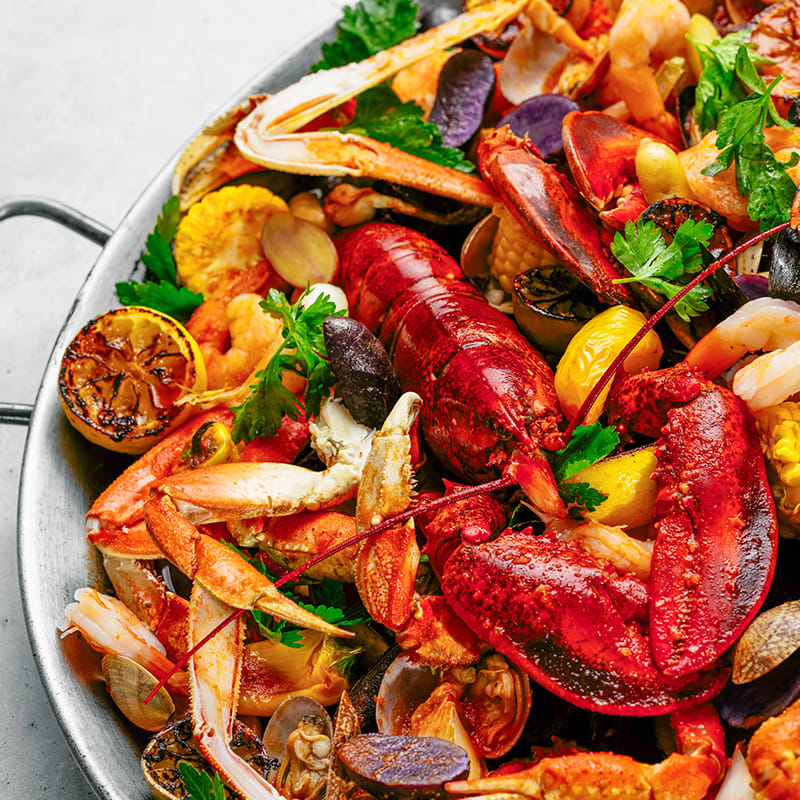 Come Aboard!
Set sail at The Buffet at Wynn with our Seafood Spectacular daily from 1–9 p.m. From Maine to the Mediterranean, the Gulf of Mexico to the Pacific waters of Hawaii and Japan, enjoy the freshest bounties of the sea.
The Buffet at Wynn Las Vegas redefines the brunch and dinner experience with a feast of options, including an all-new eggs Benedict station and a Latin Street Food station among the 16 tantalizing food kitchens designed by Executive Chef Craig Herber. All the classics are here too, from butcher-inspired cuts to shrimp cocktail, sushi and more. The Buffet at Wynn Las Vegas will satisfy every craving.

Guests at The Buffet enjoy new services added for greater ease and convenience, including the ability to obtain priority seating online and the option to pay in advance or at the table for a seamless dining experience.

More than 90 delicious dishes, including a wide range of made-to-order choices, all served in a bright and airy environment—it's the perfect time to discover the all-new Buffet at Wynn Las Vegas.

Walk-in guests are welcome at The Buffet. Please note that during peak times the wait to be seated at the buffet can be extensive. To help expedite your experience, we recommend arranging priority seating. To register for priority seating and pre-pay please click one of the links above.

TELEPHONE

+1 (702) 770-3340

Hours of Operation


Monday - Sunday

Daily Gourmet Brunch, 8 a.m. - 1 p.m.

Daily Seafood Gourmet Dinner 1 p.m. - 9 p.m.

Group Dining

For groups 7+, please email samantha.bennett@wynnlasvegas.com and jose.ruiz2@wynnlasvegas.com

Dress Code

Resort casual. Children under 5 are welcome.

LOCATION

The buffet is located on the Wynn casino floor located in the Fairway Esplande. - 3131 S Las Vegas Blvd, Las Vegas, NV 89109
FREQUENTLY ASKED QUESTIONS
What is the pricing for the buffet?
Daily Gourmet Brunch is served Monday through Sunday from 8 a.m.–1 p.m. and is $54.99 per person plus tax. Daily Seafood Gourmet Dinner is served daily from 1 p.m.–9 p.m. and is $74.99 per person plus tax. Prices are subject to change during holidays, holiday weekends and peak periods. Children ages 3 to 9 are half price.

What is the buffet at wynn best known for?
Sixteen live-action cooking stations and a feast of flavors make The Buffet at Wynn the ultimate all-you-can-eat experience. To ensure only the freshest selections, food is prepared in small-batch quantities, and many dishes are prepared to order. From the expansive cooking stations to the patisserie filled with house-made sweets or the soaring atrium with its signature live Royal palms, every detail of The Buffet has been conceived with one goal in mind: to change your every notion of buffet dining.
What is included at the buffet?
Each buffet experience includes up to two hours of limitless indulgence from our 120 different savory dishes as well as an array of irresistible desserts. Endless pour beverage packages are also available at an additional cost.
Are cocktails available at the buffet?
In addition to an extensive array of cocktails, wine and spirits, The Buffet features an Endless Pour package with limitless offerings of select cocktails, mimosas, wines and beers. The Endless Pours package is available for $30.99 per person.
Are there vegetarian and vegan-friendly dishes at the buffet?
Yes, there are numerous selections vegans and vegetarians are sure to find appropriate and delicious. Our chef is happy to escort you through The Buffet and point out these selections to you.
How can I secure my spot in line?
The Buffet does not take reservations; however, guests may secure their spot in line by booking pre-paid priority seating. This priority seating secures your spot in line. Every effort is made to minimize the wait, and guests are typically seated within 30 minutes of their priority seating time. The maximum party size for each priority seating booking is six (6) guests. Larger parties are encouraged to email buffetmanagers@wynnlasvegas.com for seating arrangements.
What types of payment are accepted?
The Buffet accepts all major credit cards as well as debit cards. Cash is not accepted as a form of payment. You may also use your Wynn Rewards card or charge your Buffet experience to your guest room.
I have made arrangements for pre-paid, priority seating online. How can I change the date, time or size of my party?
Unfortunately, modifications cannot be made online. To ensure you receive your correct choices in priority seating, please cancel your existing arrangements and make a new reservation reflecting your desired changes.
What is the dress code at The Buffet?
No visible swimwear. Swimwear must be concealed under an opaque cover-up or appropriate clothing.
We Recommend

Dining at Wynn Las Vegas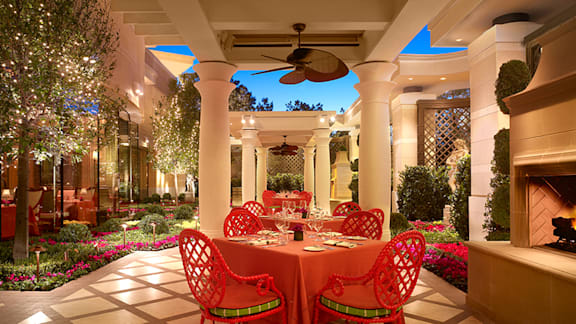 Sinatra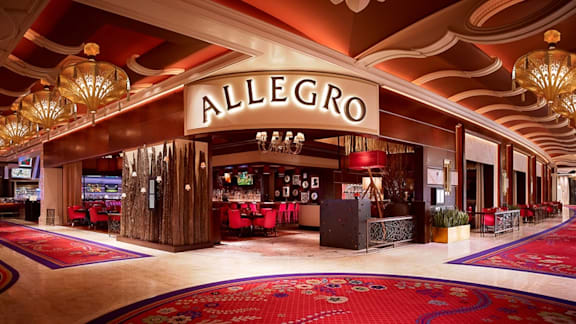 Allegro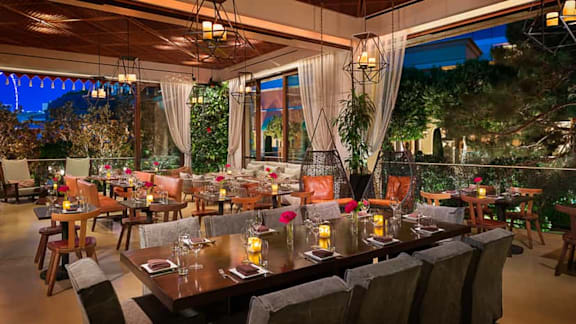 La Cave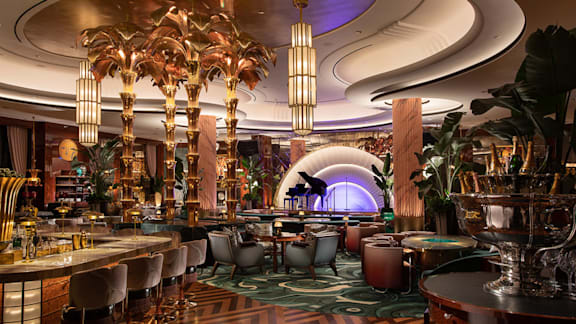 Delilah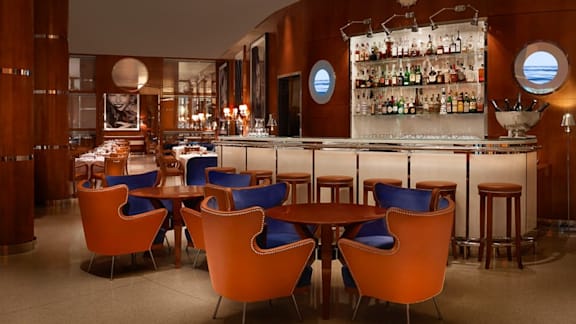 Cipriani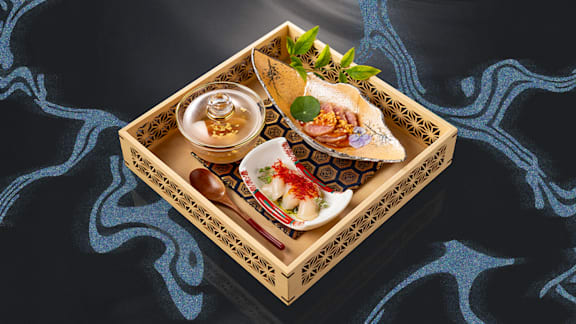 Mizumi