Main Content

Stefano Ricci
Stefano Ricci S.p.A., an International Luxury Fashion and Lifestyle company, was founded in 1972 by the Florentine designer Stefano Ricci with a true 100% Made in Italy philosophy.
The menswear collections include outerwear, suits, shirts, knitwear, trousers and loungewear. The seasonal offering is supplemented by two technical lines: SR Luxury Tech and SR Ski. The brand introduced the SR Junior collection in recent years, a special line for boys dedicated to handing down Italian elegance from father to son.
Stefano Ricci has expanded into the luxury lifestyle concept with SR HOME, including products such as fragrances, watches, cigar accessories, wines, home accessories in porcelain, silver and crystal, writing instruments and turn-key interior design proposals.
In 2010, the company purchased the Antico Setificio Fiorentino, a historic silk mill that has produced fabrics for the world's foremost families since 1786, using antique handlooms to this day.
Today, the group is run by the Founder, President and Designer Stefano Ricci, together with his wife Claudia and their two sons, Niccolò (C.E.O.) and Filippo (Creative Director). Over time, SR has transformed from a small company to an international luxury lifestyle Group with 600 employees worldwide (both in Italian production as well as in retail), headquarters on the hills of Fiesole covering over 9,000m2 and 70 boutiques internationally, including Flagship Stores in the capital cities throughout the world and over 20 shop-in-shops.
STORE HOURS
Monday:

10:00 a.m. - 9:00 p.m.

Tuesday:

10:00 a.m. - 9:00 p.m.

Wednesday:

10:00 a.m. - 9:00 p.m.

Thursday:

10:00 a.m. - 9:00 p.m.

Friday:

10:00 a.m. - 10:00 p.m.

Saturday:

10:00 a.m. - 10:00 p.m.

Sunday:

10:00 a.m. - 9:00 p.m.
LOCATION
1st Floor - Wynn Plaza Shops
View Map ▶
☏ CONTACT
WEBSITE
People Also Like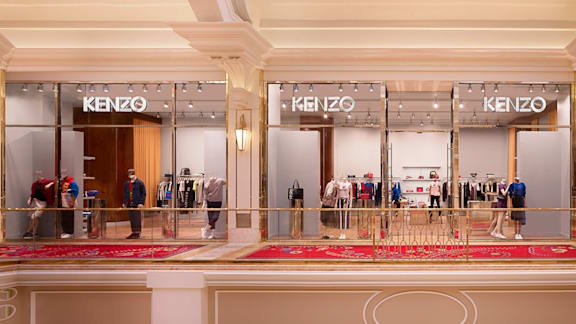 Founded in 1970 by Japanese designer Kenzo Takada, the French luxury house offers forward-thinking designs by artistic director Nigo.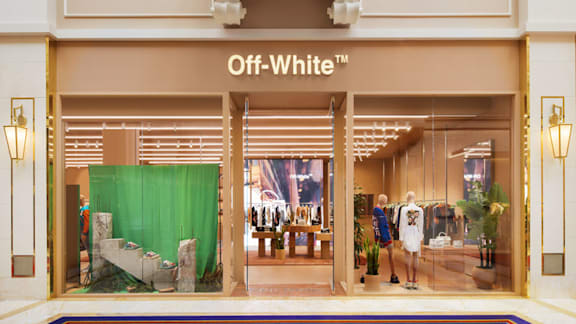 Established in 2013, designer Virgil Abloh's Off-White explores concepts of branding, the zeitgeist, and the expression of youth culture.