The Rooms and Suites at Wynn Las Vegas complete a comprehensive and stylish upgrade.
By Laurie Brookins for Wynn Magazine
From the moment frequent guests step onto the resort elevators after checking in at Wynn Las Vegas, they  will sense something is different.
"We really wanted to enhance the complete experience, and that includes both the elevator doors and their adjacent lobbies," says Todd-Avery Lenahan, President and Chief Creative Officer of Wynn Design & Development. "Once you've departed the registration desk, there's always this moment of anticipation about how great your room will be, so we wanted to set the stage starting with your arrival at the elevator banks. Something beautifully relaxing awaits you upstairs."
That excitement is well earned. The design concept for Wynn's 2,750 rooms and suites is the most comprehensive refurbishment of the resort's accommodations since its debut in 2005.
"We've done soft updates twice before," he says. "But this is truly a reimagining that honors the five-star standards of Wynn while acknowledging how travelers' tastes have evolved."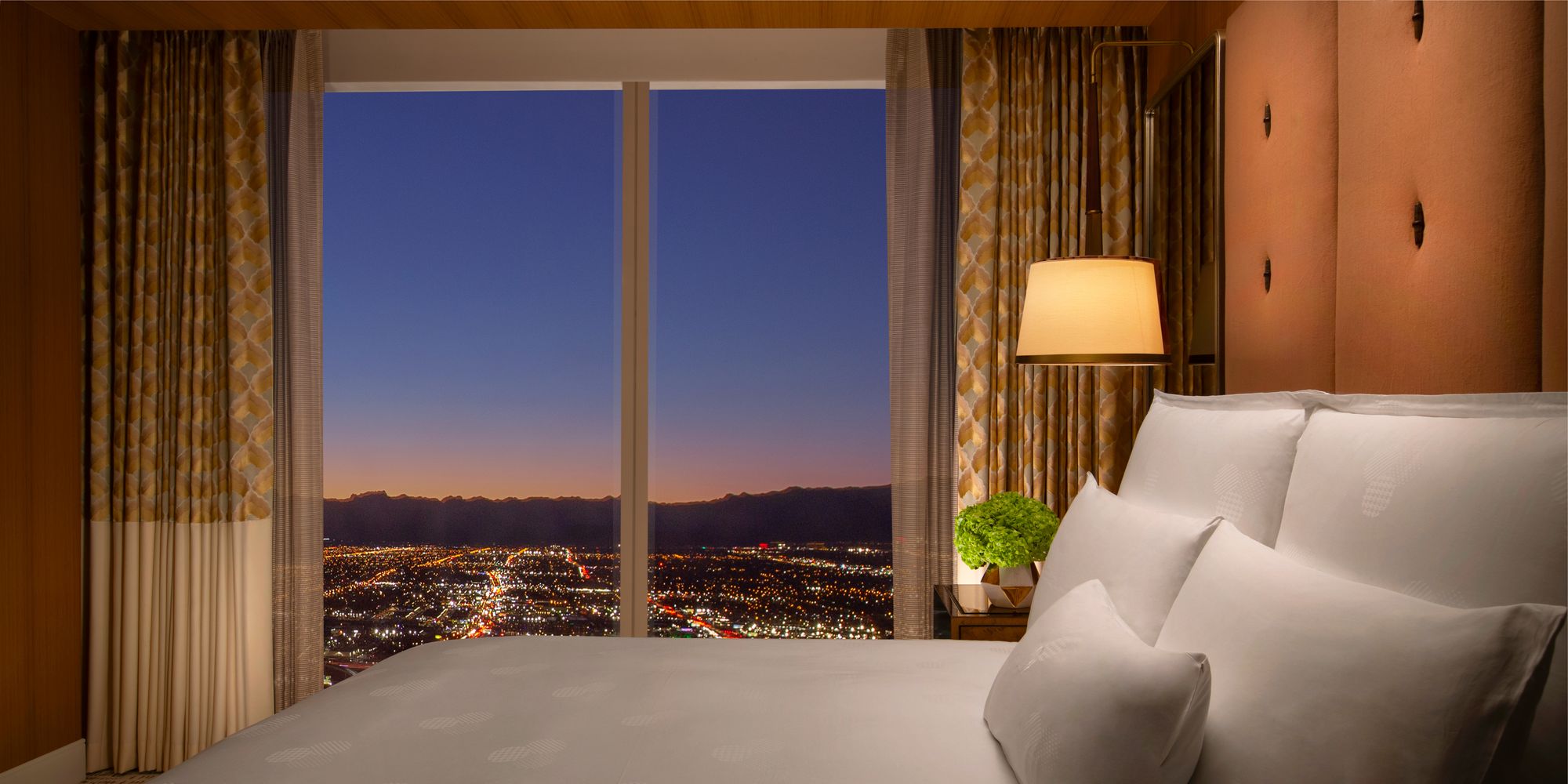 Lenahan started with an ultra-flattering color palette of soft peach and ivory hues accented with subtle splashes of gold, as well as a thorough redesign of each room's lighting concept. By establishing this as the foundation, Lenahan wanted to ensure everyone would simply look and feel great, and then he delved into the details of how each guest makes the best use of their accommodations.
"We spent a lot of time on lighting throughout each space, offering choices like alabaster pendant lights, with the idea of allowing guests to adjust the lighting so it works for them, whether they're getting ready for a day of meetings, dressing for dinner, or perhaps setting a romantic mood," he says.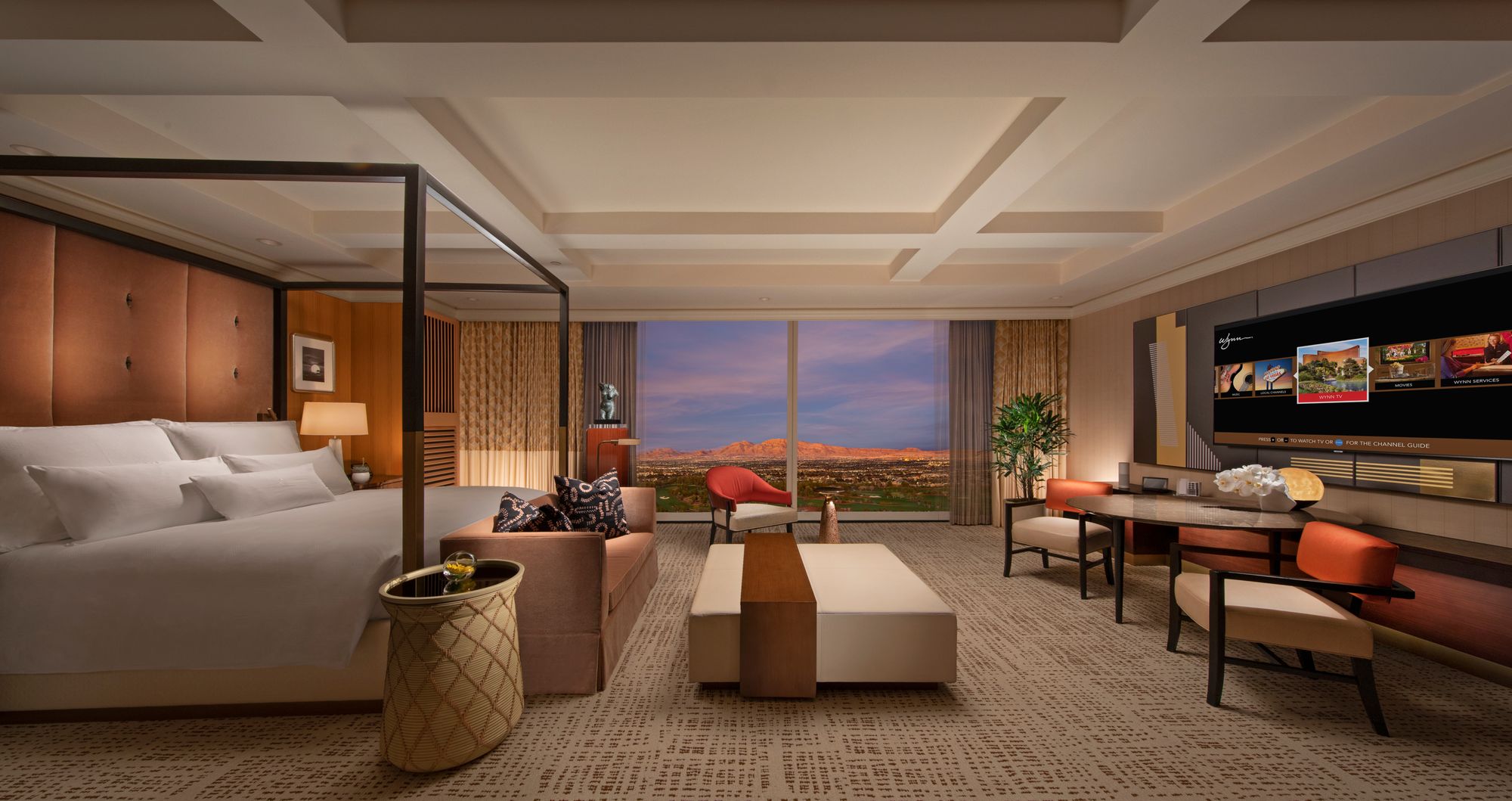 Among the most dramatic changes in Wynn's Tower Suites: Each bedroom now features the Wynn Dream Bed outfitted with both an upholstered headboard and canopy frame. "I love that we've taken this luxurious bed our guests enjoy so much and turned it into a space that feels even more private and cozy," Lenahan says. "Canopy beds have such a sanctuary like feel, and that enhances the escapist vibe at the heart of this redesign."

Guests will love the little details, notably those organizational and tech-friendly touches, Lenahan says.
"We're very cognizant of how guests want to feel like everything they've brought with them can be placed as they prefer, so now you'll encounter a variety of new storage options, in the closets, in the dressers, and especially in the bathrooms," he says.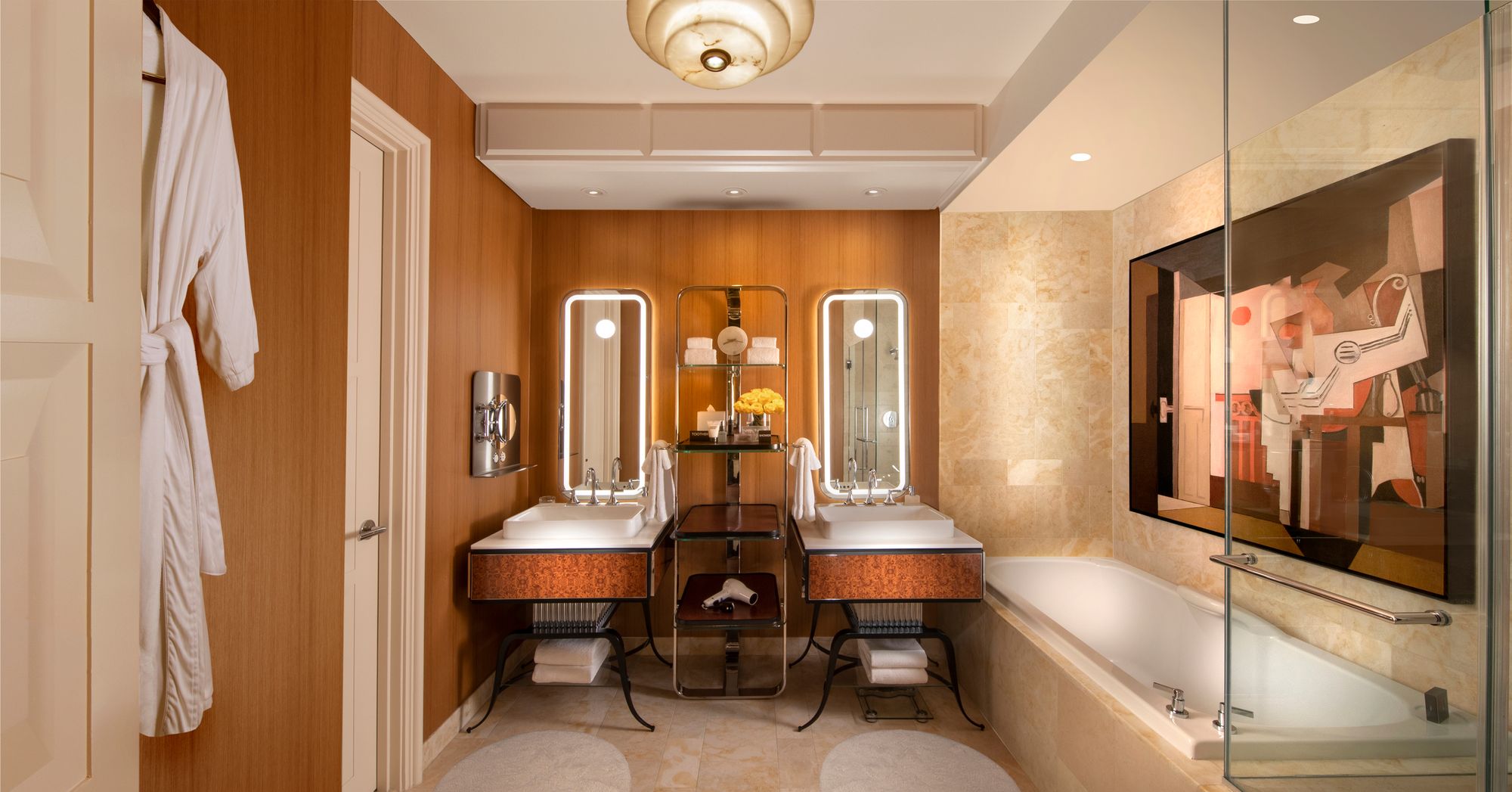 In the latter, a four-tier etagère is positioned between a pair of custom sandblasted stone vanities that have increased in size, all to ensure both Wynn bath amenities and a guest's belongings enjoy ample space. Bedside consoles likewise have been considered, with integrated outlets and USB ports for charging multiple devices.
Intuitive updates, from the positioning of each room or suite's oversized HDTV to comfortable swivel chairs that allow guests to enjoy their view, enhance the experience, Lenahan says.
"We studied the best use of each element. Enjoying your view should be effortless regardless of whether you're standing or sitting." he says. "We put so much thought into each of these moments, and I believe it shows. We've set a standard in hospitality of not only meeting guest expectations but exceeding them, and I feel confident that this latest renovation continues to honor that idea."
---