XS Nightclub is legendary. When it opened on New Year's Eve in 2008, this venue's impactful presence galvanized the industry up and down the famed Las Vegas Strip. It became the gold standard in the city's vibrant nightlife scene. For over a decade since the opening, XS has established its global presence, attracting sought-after artists who drive the unrivaled on-stage energy, as well as fans from around the world, who flock here to absorb it.
But what is the magic that makes XS and how is it created? While that's a question whose answer has eluded all who have tried to emulate it, it seems to have everything to do with vision, artistry, precision and passion; and assembling a team of the best and the brightest in the industry who bring it all together every night when the doors open.
It's pure escapism at XS; a chance to get swept up in the glamor, the lights, the immersive special effects and, of course, the music for one unforgettable night. Here's a time-stamped, behind the scenes look at one such night when international superstars Swedish House Mafia came to XS to perform.
Saturday, August 20, 2022 – Swedish House Mafia
A night at XS begins at daybreak.
5 a.m. – Special Swedish House Mafia DJ booth production starts
8 a.m. – Lighting build and test for booth
1 p.m. – Drone show equipment set up at Wynn Golf Club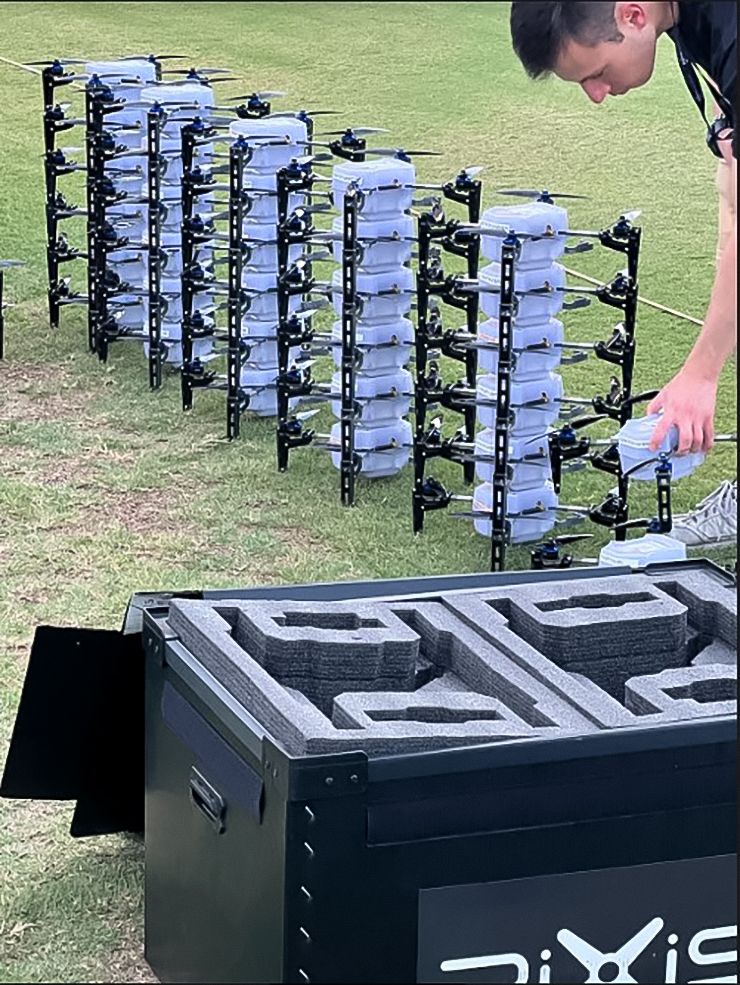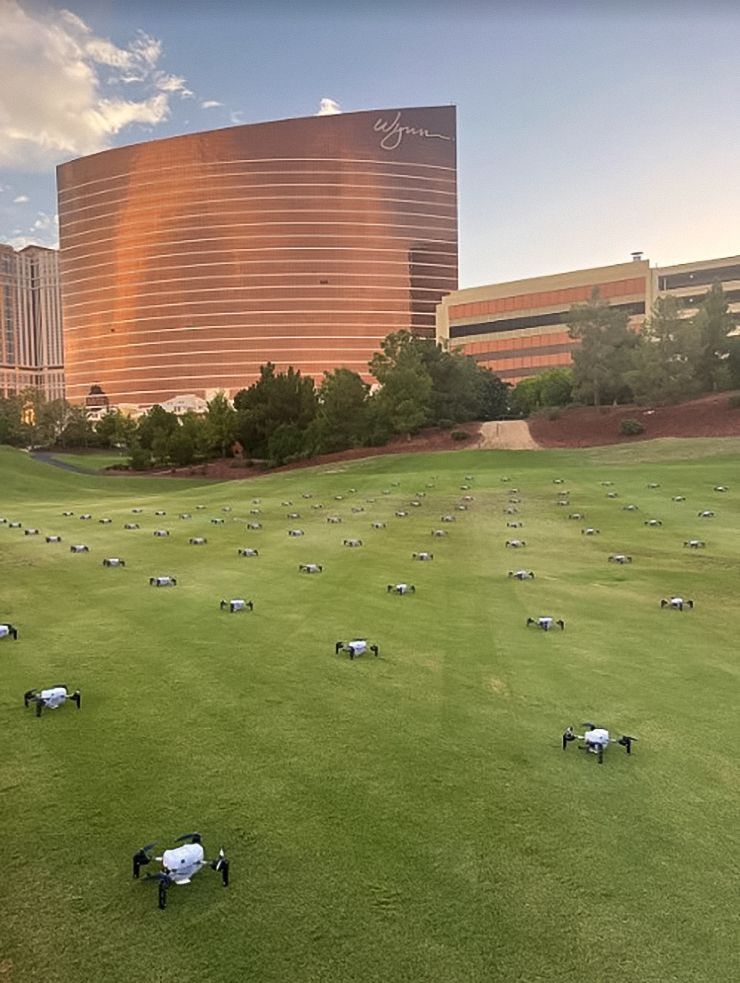 Set around Encore's European pool, this space gets transformed to integrate XS's lavish interior with the surrounding outdoor area.
6 p.m. – Day pool closes
8 p.m. – Decking on pool goes in
As opening hour approaches, the activity and energy levels elevate. Pre-open checks begin.
9 p.m. – Security walk through
9:30 p.m. – Testing pyro, lights, cryo
The guest lineup outside the gleaming doors of  XS has already begun. Staff is briefed.
10 p.m. – Pre-shift with staff to go over the night
Showtime
10:30 p.m. – Doors roll for guests
10:30 p.m. – Resident DJ Marc Stout performs
Swedish House Mafia
1 a.m. – Artist relations team and photographers/videographers go to room to escort the artists of Swedish House Mafia (SHM)
1:20 a.m. – SHM starts walking to club surrounded by team and staff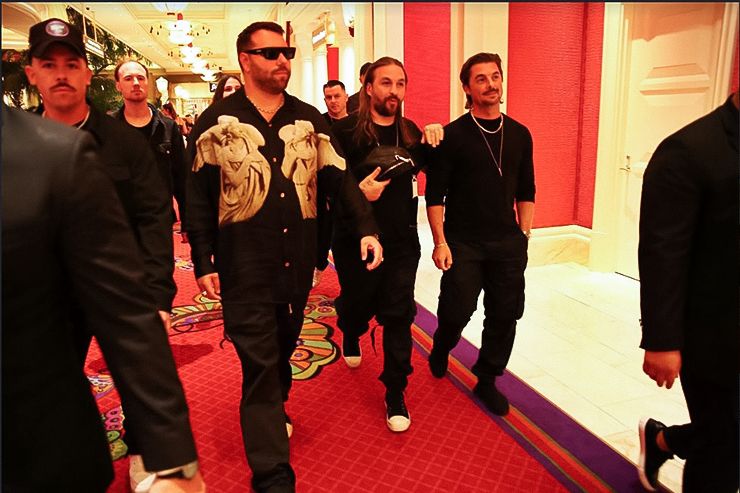 1:40 a.m. – First drone show begins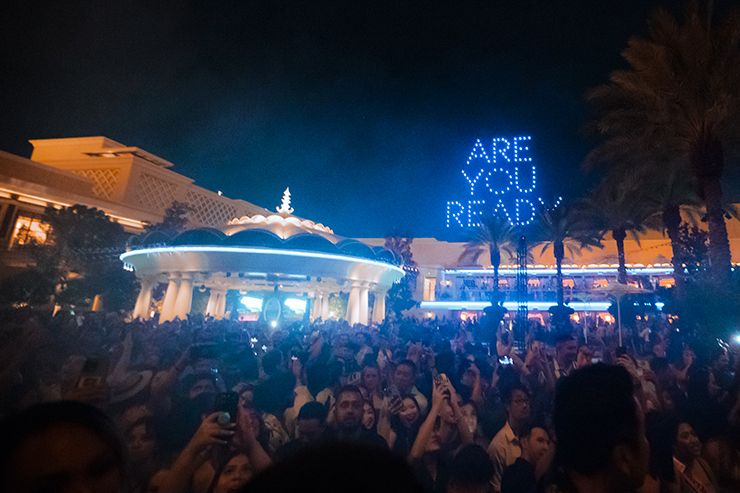 1:45 a.m. – SHM gets on stage and starts set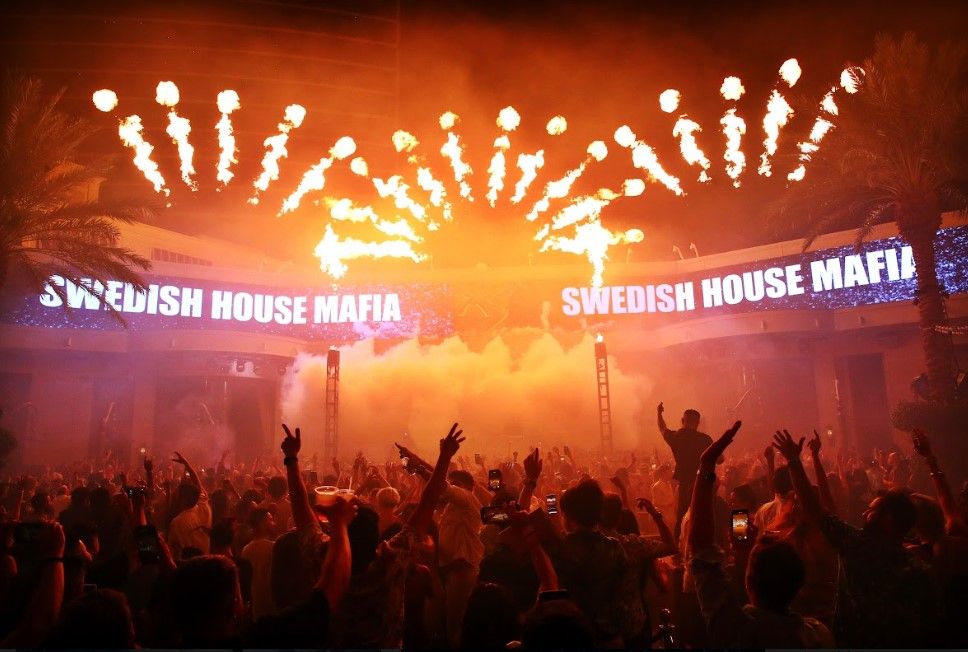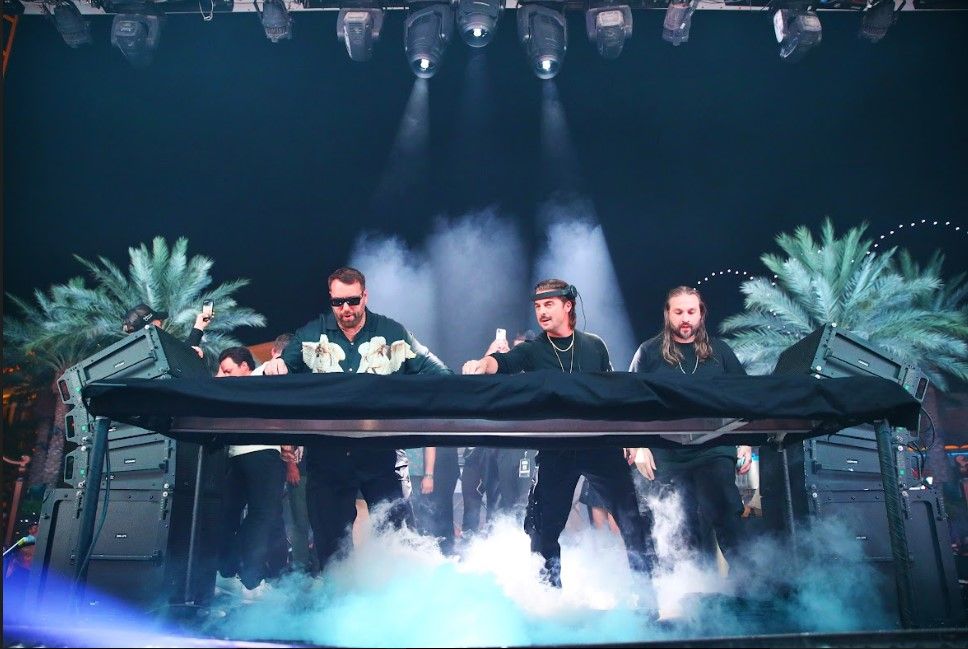 1:45–3 a.m. – Photographers and videographers take shots of the club and SHM artists from various angles

3:20 a.m. – Second drone show begins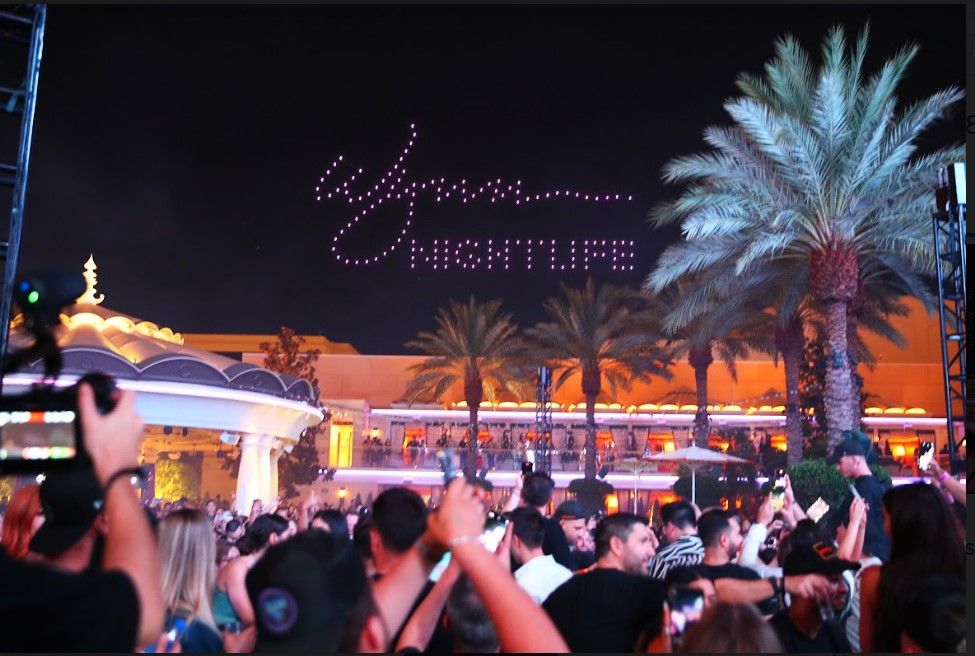 4 a.m. – Swedish House Mafia ends set. Artist relations team escorts the artists back to their room
5 a.m. – Club closes, guests exit
And just as it began, so it ends; at daybreak. Another night in the books. Another night that will live on in the memory of those who were there – each, though among many, having had a distinctly personal experience. Just another bit of XS magic.
EXPLORE XS NIGHTCLUB AND WYNN NIGHTLIFE