Wynn Stories talks to producer Baz Halpin about what audiences can expect from the reimagined and restaged spectacle Awakening at Wynn Las Vegas. "It's storytelling, on a spectacular scale," he says.
What additions are you most excited about in the all-new Awakening?
The entire storyline has been reconfigured and adjusted to have more of a focus on performance, comedy and magic. We have added phenomenal performers, fire performance, acrobatic performance, aerial performance and we have the first original illusion probably in 100 years, described as 'the closest thing to a miracle you'll ever see on stage.' The character of Light appears in the center of a completely empty stage in the round.
We have the most sort of technologically advanced stage that exists anywhere in the world.
The characters Boo and Bandit bring our comic relief. We've added new music, new songs, we've reimagined some of the scenes, to embrace the en masse dance spectacular. We have a levitation that is the first of its kind anywhere in the world. And new music by Brian Tyler and Kristopher Pooley, which complements and propels Awakening forward.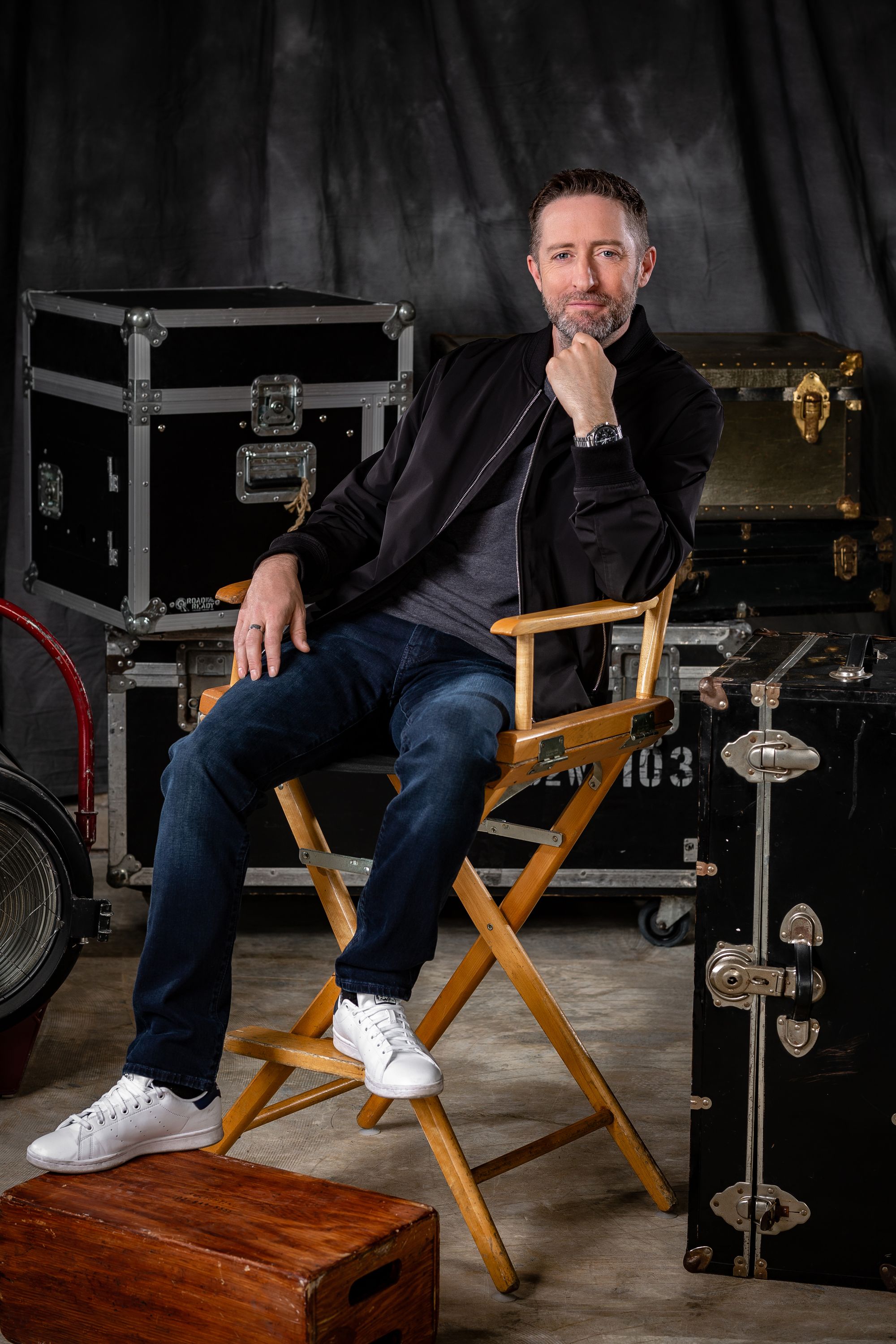 What do Las Vegas audiences want?
They want a show that can only be seen in Las Vegas. Awakening is an incredibly ambitious show. We take huge risks. The normal process for a Broadway show or a West End Show, is first you take it to smaller markets, play it for audiences, get feedback, retool it, then take it out again. And then when you feel like you're in a good place, you take it to Broadway. Well, you can't do that with a show that is as technologically advanced as this — the lighting, the scenery, the audio, all of that plays a huge part in the fabric of what the show is. We really looked as our opening last fall as our previews and we took a lot of the audience feedback and improved everything in this, now the new, Awakening. It was great that we have the ability to do that.
In our reimagining, we've kept everything that audiences love about the show. And we have really evolved Awakening  into something we believe is the quintessential Las Vegas spectacular.
You brought in two world-renowned creators to work on Awakening — what are their roles and what new elements do they bring?
I wanted to redevelop some of the choreography and for the new scenes — I had been working with Mandy Moore from La La Land on another show. Mandy is wonderful at storytelling through dance and movement. So she came in and added new choreography. And then we brought in Lorenzo Pisoni [the movement director of Beetlejuice], who has worked on a number of Broadway shows, as well as a number of circus shows, for all the comedic elements. He really helped to hone the comedy in the show and create some wonderfully charming moments.
What do you love most about this whole process?
We are all driven by the wonderful energy that comes from creating something new from nothing.
I love the challenges and I love the solutions and I love the things that happen that you don't expect.
Oftentimes, you get pushed into a place where you end up creating something that you never would have because of necessity. That's also why I love working in the round. It's so much more difficult than working in a traditional proscenium theater. It pushes you into new discoveries, takes you out of your comfort zone, and you find new ways to do things.
With Awakening, we've created something that is constantly changing. The stage the room, the theater becomes a character. It's a glass stage. First of all, that by itself, is a crazy thing. A glass stage that is three dimensional. It moves up and down, 20 feet, it rotates, it splits into eight different parts. We designed and built a custom LED screen that lives within the LED floor that's completely transparent. Every element of this show is the most avant-garde version of itself. From costumes to the theater, to the sound system and the stage to the performances to the illusions — it is the pinnacle of what you can do.