The recently released Wynn Resorts 2021 Environmental, Social and Governance (ESG) Report defines the company's responsible business milestones in 2021. These key initiatives include a commitment to decrease emissions; an enhanced Diversity and Inclusion program; a comprehensive Human Trafficking Prevention program; and transformative investments in the community.
Wynn Takes Care of the Planet
Wynn Las Vegas reduced its annual water consumption by 16 percent relative to 2019. To adapt to today's challenges, Wynn Las Vegas collaborates on water conservation goals with the Southern Nevada Water Authority. The resort monitors and minimizes water usage, with the goal of reducing consumptive water use. Mitigation programs include investing in smart technologies, controlling and repairing leaks, metering water use on a functional basis, prioritizing water efficiency equipment and appliances and aligning practices across the portfolio of resorts.
Encore Boston Harbor receives 100 percent of its purchased electricity from renewable sources of power with an onsite micro-grid balancing solar energy production, combined heat and power co-generation and utility-scale battery storage.
Wynn Las Vegas recycled, reused or composted 4,000 tons of material in 2021 through a comprehensive waste management program, including recycling 271 pounds of personal protective equipment. Encore Boston Harbor diverted 100 percent of material waste from the landfill in 2021, matching the same diversion in 2020.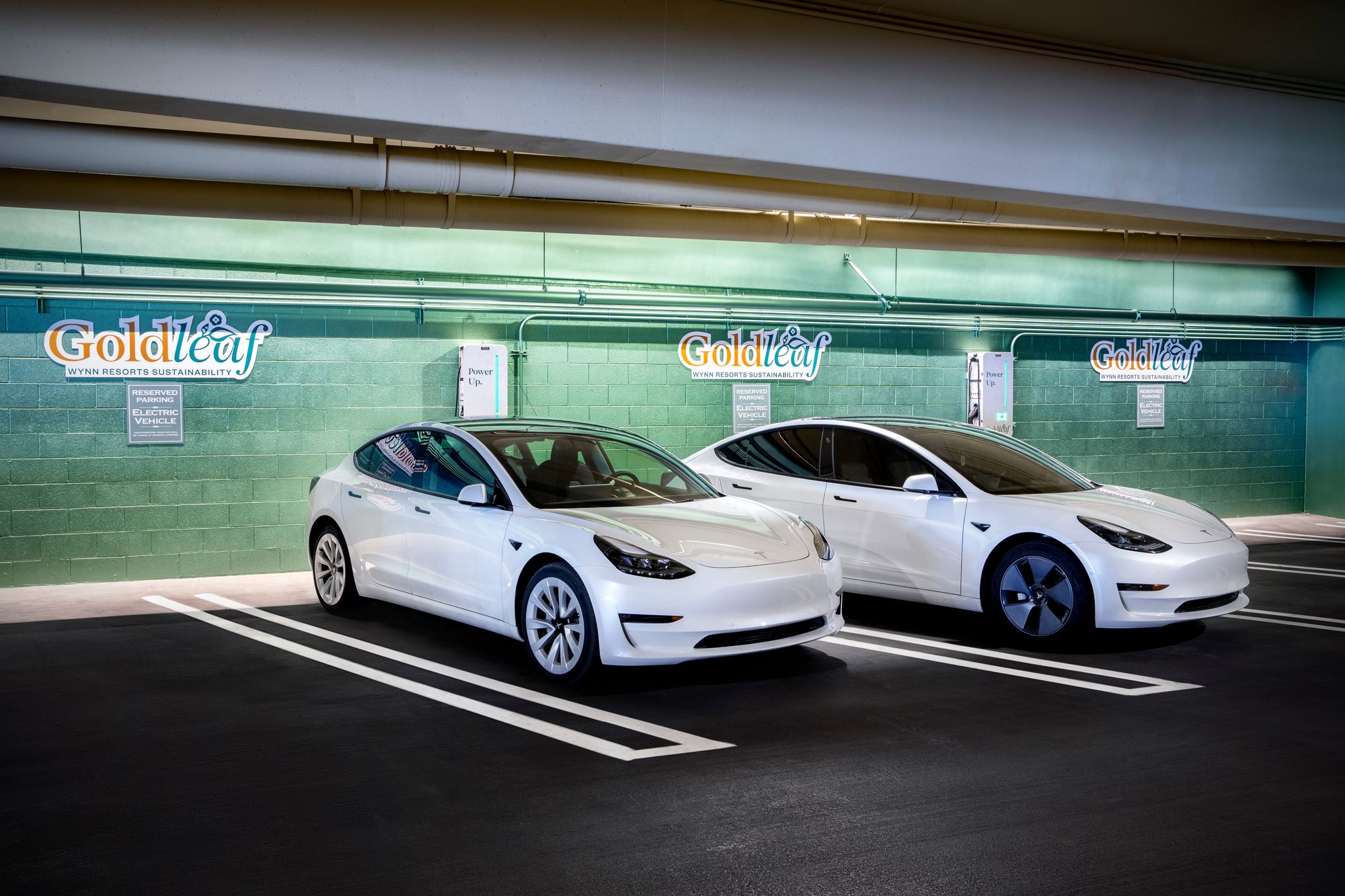 Wynn Takes Care of its Communities
A comprehensive Human Trafficking Prevention Program implemented across Wynn Las Vegas and Encore Boston Harbor augments a broader Human Rights Policy. In 2021, mandatory training to help employees identify and respond to situations that may be indicative of human trafficking were introduced. Wynn Las Vegas is also the first resort to pilot the Resources and Integration for Survivor Empowerment, or R.I.S.E., program in partnership with Las Vegas Metropolitan Police Department and Signs of Hope. This program provides a timely and trauma-informed response to potential victims of human trafficking and ensures a victim advocate is present on-site within 45-minutes.
Wynn Resorts was recognized in 2021 as one of the most community-minded companies in America on the Civic 50 list by Points of Light. Over the past year, employees of Wynn Resorts set a new company record for donations to the Wynn Employee Foundation (WEF). Collectively, employees in North America donated more than $620,000 to the WEF and totaled more than 14,000 hours of volunteerism.  In 2021, the Company's dollar-for-dollar match for individual employee donations through the WEF was increased to $75,000 per employee.
Wynn Takes Care of its People
A three-phase Diversity and Inclusion Program launched to increase representation, recruitment and retention of diversity within the workforce; the strategic plan, led by the company's VP of Diversity and Inclusion, spans hiring, mentorship, internal promotion, management training and external partnerships. Wynn Resorts continues to rise on Forbes Magazine's Best Employers for Diversity list, ranking among the Top 12 companies in the travel and leisure sector in 2021.