Five years in the making, Awakening opens November 7 at Wynn Las Vegas with an all-star production team including Executive Producer Bernie Yuman, Producer and Director Baz Halpin, and Producer and Character Designer Michael Curry.
Awakening immerses audiences in a custom-designed 360-degree theater and invites you to join the quest of a heroine and her two fellow travelers as they seek to reunite two lost lovers. Infused with modern day myth and magic, the show comes to life through a combination of dramatic choreography, technology, fantastic creatures and a custom sound system designed to showcase its breathtaking original musical score by Brian Tyler. Upping the already major star power, Anthony Hopkins acts as narrator.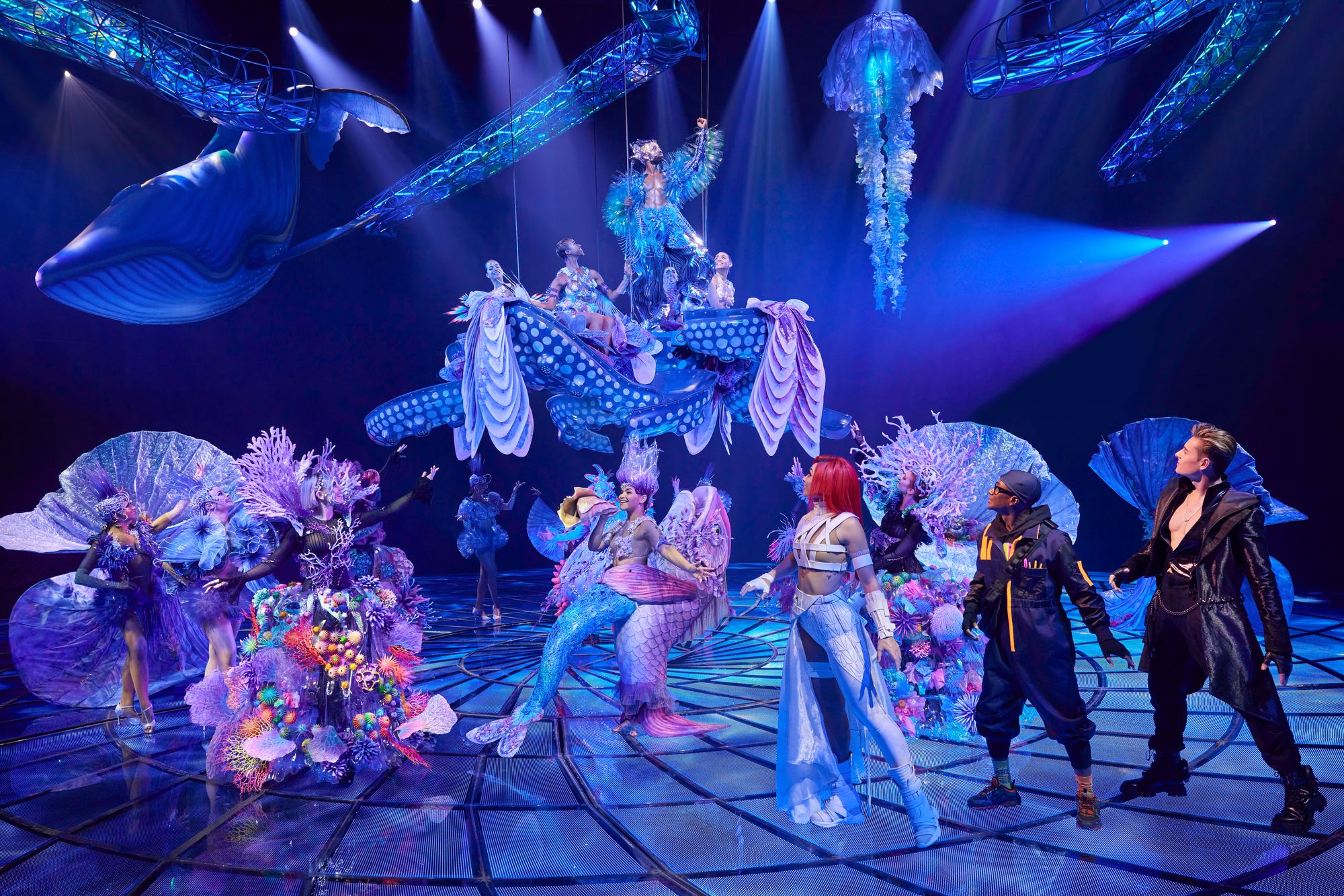 The theater features 1,600 seats, each within 75 feet of center stage and equipped with a sound system that envelops audiences through WynnSonic featuring PHBX Technology™ — a technology that creates 3D sound. Peter Hylenski designed the sound. Elaborate set designs by George Tsypin are showcased as the journey unfolds across a 60-foot prismatic stage, made of dichroic glass and custom LED screens. More than 300 costumes, designed by Soyon An and inspired by haute couture, bring the five unique and visceral worlds of Awakening to life.
"Every 10 to 15 years, the genre of the Las Vegas spectacle is reinvented and the bar is raised for entertainment," Wynn Resorts CEO Craig Billings told invited guests at a press event to announce the show. "Awakening is such a production from the innovation in the theater, to the costuming, choreography and the intimate storytelling. This will be a show for the ages."
TICKETS FOR AWAKENING ON SALE NOW
Meet Baz Halpin
Halpin is the visionary producer and director of Awakening. He is known for creating spectacles ranging from halftime shows and opening ceremonies to stadium and arena tours for the world's biggest artists including Harry Styles, Taylor Swift, Usher, CHER and Katy Perry, among others. His television credits include producing the American Music Awards, The Academy of Country Music Awards, and The MTV European Music Awards.
He has won many awards for design and direction including four Pollstar Awards and multiple Emmy-award nominations.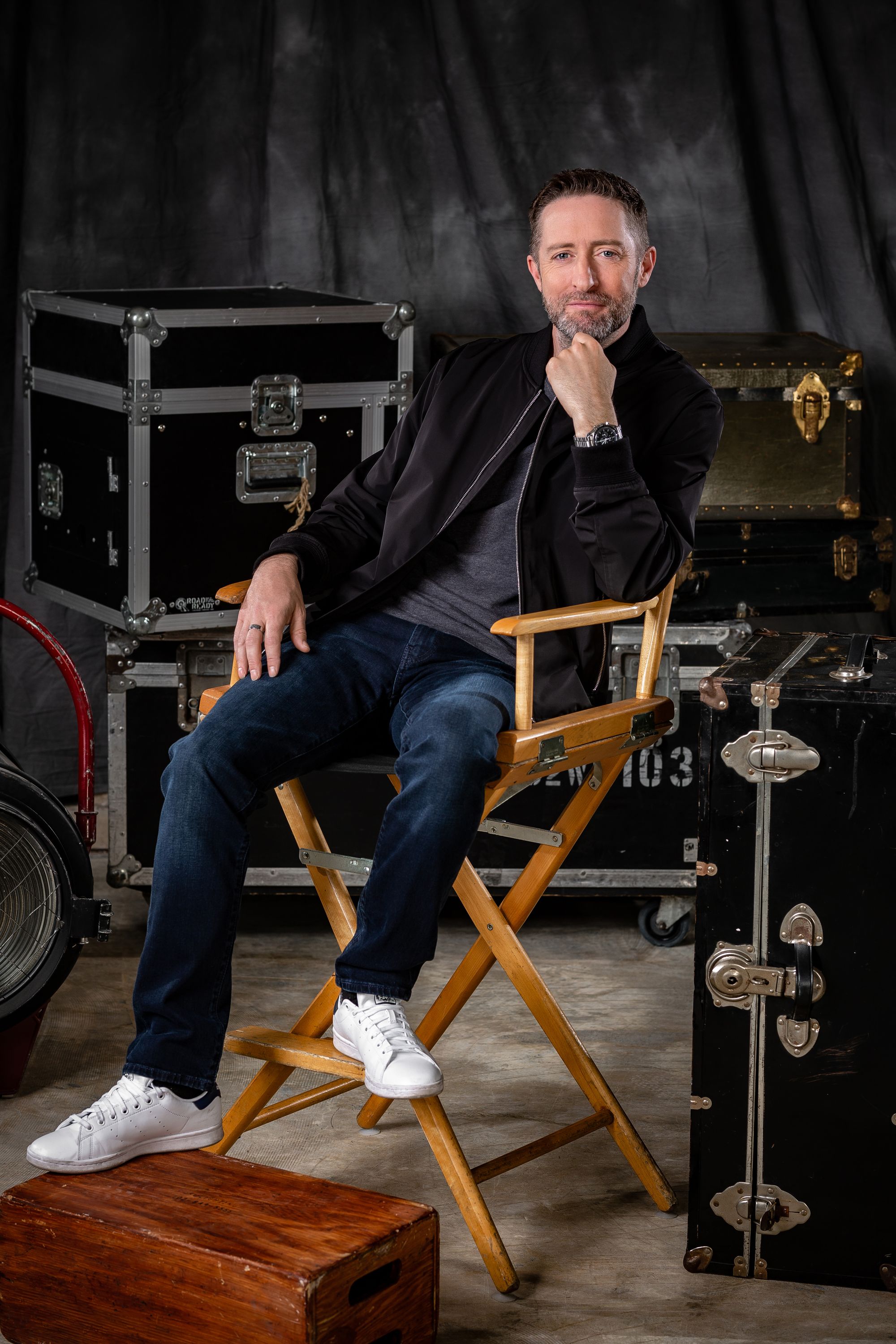 "I've been fortunate to work with many of the greatest artists in the live entertainment space, but with Awakening I had the opportunity to explore completely new territory," says Halpin. "I've always been fascinated with the 360-experience and the intimacy that it creates between the audience and performers. It allows for a level of immersivity that brings the theatrical experience to life. Our theater at Wynn has afforded us the ability to create something unlike anything else in entertainment. Awakening is a Las Vegas spectacle on an epic scale."
Meet Bernie Yuman
A legend in the production of live entertainment, Yuman is the executive producer/producer of Awakening. He enjoyed worldwide exclusive representation of his close friend and global icon Muhammad Ali, and was the driving force responsible for Siegfried & Roy's 25-year record-breaking Las Vegas engagement. In addition, he served as executive producer of the hit Broadway musical ON YOUR FEET!.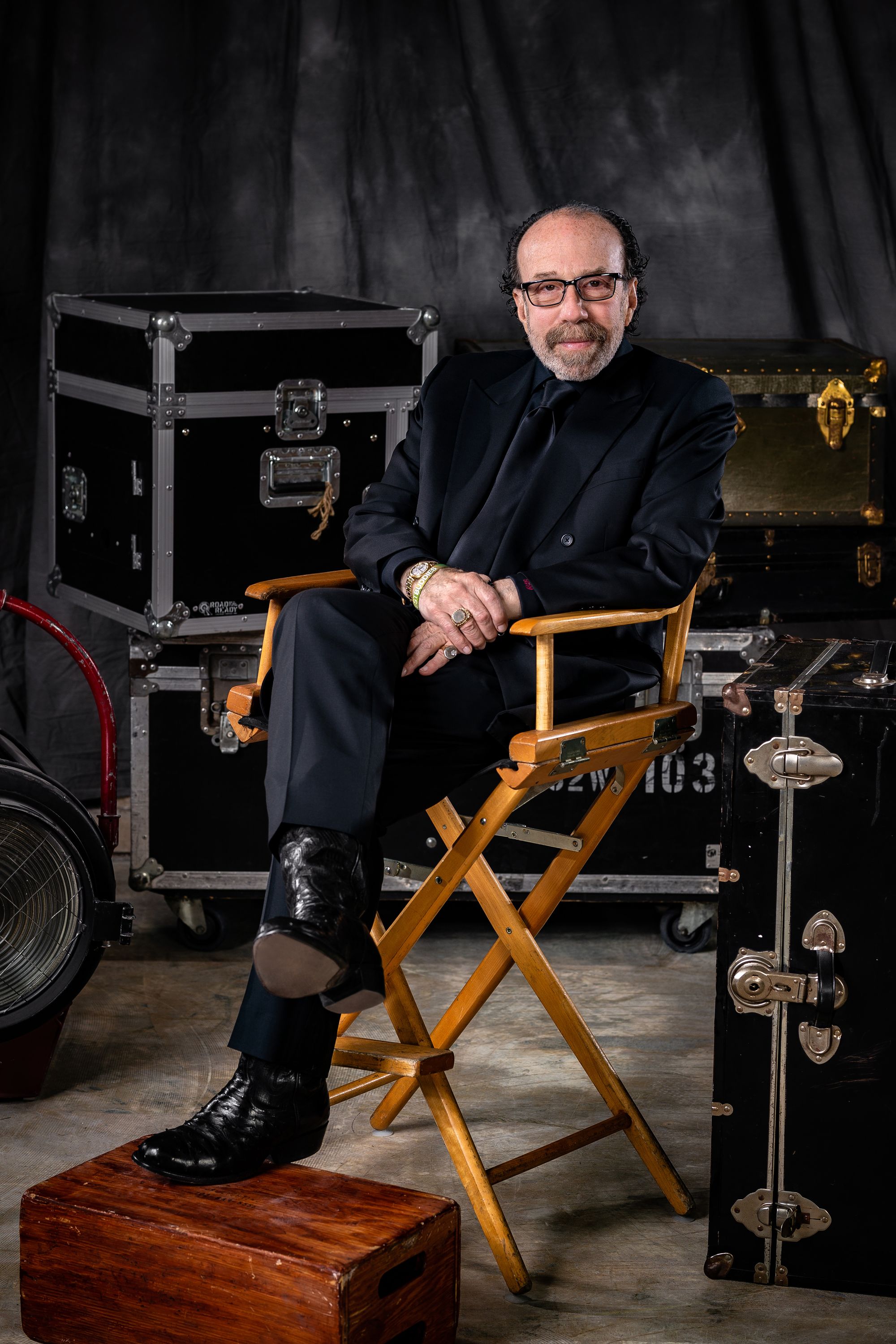 "Awakening will redefine the Vegas spectacle and will bring technology in entertainment into the 21st century," says Yuman. "This is a groundbreaking collaborative effort between Wynn Las Vegas and our creative team in the entertainment capital of the world. It will be a once-in-a-lifetime experience for anyone fortunate enough to see it."
Meet Michael Curry
One of the most prolific creative directors in live entertainment, Curry is the producer and character designer of Awakening. He is known for his work on The Lion King on Broadway and countless other global productions. Curry is sought out by the world's top entertainment organizations, such as Disney, Universal, Cirque du Soleil and the International Olympic Committee to create large-scale spectacles. He has served as a creative director for Wynn Design & Development since 2006.
"This show makes it possible for people to escape into a world that pushes the boundaries of entertainment," says Curry. "The puppetry and designs speak to the magnitude of Awakening as every scene takes the unbelievable and makes it real. The transformational stage acts as a character itself, allowing vast changes – from giving viewers the impression that they are submerged underwater to floating in a world in the clouds. These worlds come to life with imaginative characters and creatures unlike anything audiences have seen before."
Showtimes are 7 p.m. and 9:30 p.m., Tuesday to Saturday beginning November 8, after the world-premiere event November 7.