Wynn Stories steps inside Blue Wire Studios with Justin Bell, the host of the weekly podcast "Drive to Wynn," which puts you in the cockpit for the 2023 Formula One season. Bell is a former championship driver who welcomes current and former drivers, team principals and motorsport media traveling on the F1 beat for in-depth interviews and expert race commentary.
Bell shares the inside track on the twists and turns leading up to November's inaugural Las Vegas Grand Prix — including his predictions on when we will see F1's first female driver.
What are your impressions of the Las Vegas Grand Prix?
I think it'll be a show like Formula One has never seen before. I've never seen such a build up to a race. Las Vegas being one of the biggest tourist destinations in the world and then adding in a Grand Prix with all the logistics, all the hardware, software, the people, the crew. It's going to be pretty epic. It's going to be Formula One as only Las Vegas can offer.
What is the most memorable race you have witnessed?
The most memorable race I've ever witnessed was probably watching my dad win Le Mans. Standing there as a kid looking up at the podium that was 1975, 1981, 1986, 1986 and 1990 — five times. Seeing the intensity of it, and then when I won it myself, that was pretty intense, too.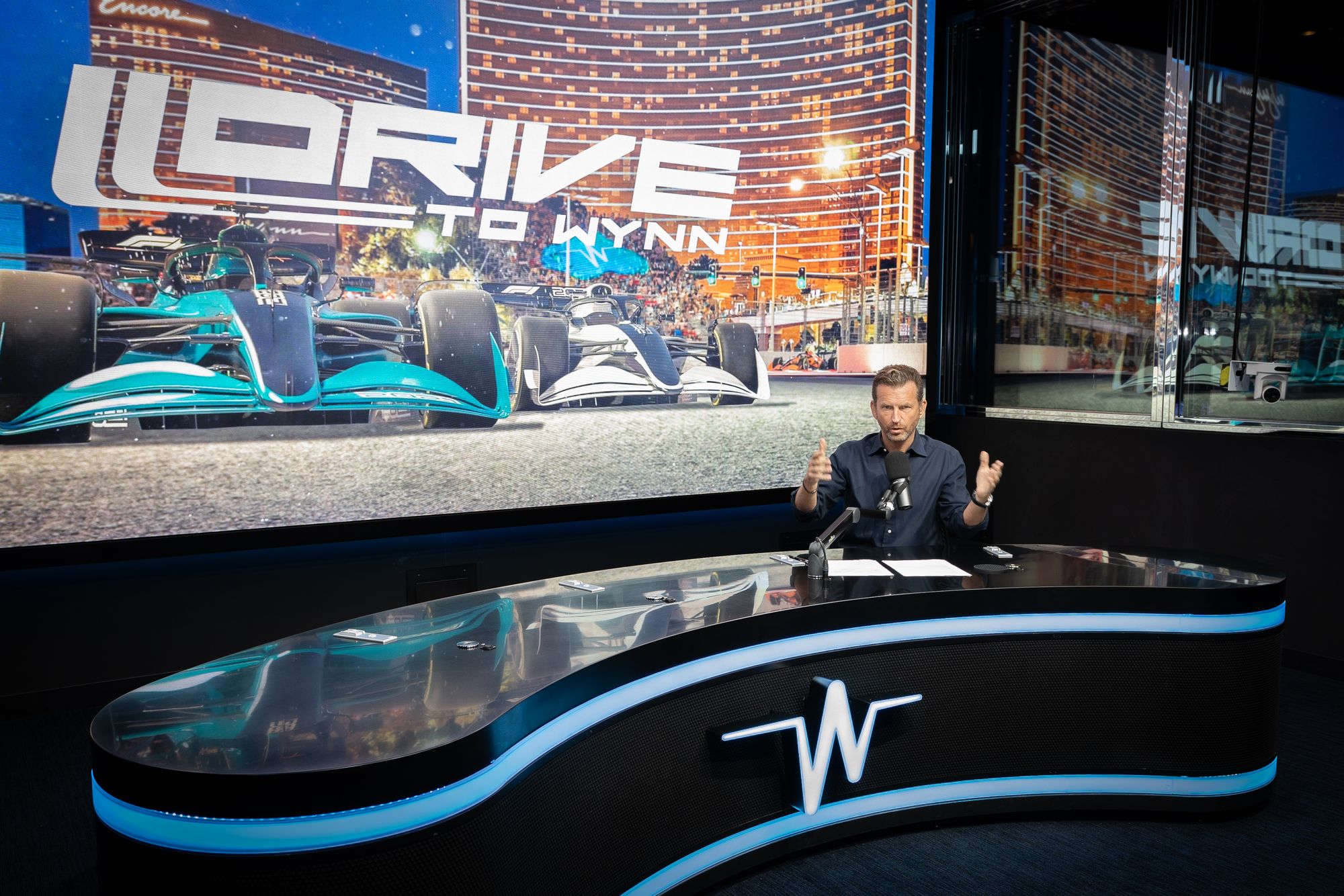 What is your favorite race artifact — historic or new?
I love helmets. I only have mine and haven't collected anyone else's. When you have a helmet in your hands, it's something you remember. You remember wearing it at Le Mans. I can remember wearing it when I won the world championship at Laguna Seca. When I see my dad's helmets, I know the sweat, the effort, the risk, the danger and the emotions that have been experienced from inside a helmet. That's pretty special. Last week, we had Lando Norris' Miami Beach helmet right here on this desk. It's amazing that they are safety gear, high tech, but they are also your inner sanctum as a driver. It's your only place of refuge. They serve a safety purpose, but it's the only time no one can shout at you.
What is your prediction on when we will see the first female F1 driver?
Now, this is a great question. I think sooner than you think. Someone tested two weeks ago. There are so many young girls in the pipeline now and they're passionate about karting. They're getting the resources behind them. There's no physical or mental reason, in Formula One, that a woman cannot do as well as a man. If you have 10,000 guys and five girls, the guys are going to make it more than the girls. It's coming very soon. Whoever cracks that nut will make more money than any other Formula One driver in history and bring something to the sport. But remember, there are a lot of women inside the sport already: top engineers, top strategists, mechanics.