‌
‌‌
‌Driving the city's inventive restaurant interiors, Todd Avery-Lenahan, president of Wynn Design and Development, spent two years creating a project for the ages, Delilah restaurant and supper club.‌

Sparing no expense, Lenahan drew reference from the great Las Vegas showrooms and showgirls of the 1950s to envision the Las Vegas iteration of the L.A. hotspot by The h. Wood Group. The result is that Las Vegas' Delilah has an identity all her own—part Rita Hayworth, part Lucille Ball, if likenesses are to be drawn.

Lenahan characterizes the style as Hollywood Regency, with a bit of tropicalism, cubism, brutalism and touches of Streamline Moderne.

The bandshell was inspired by L.A.'s Cocoanut Grove and the Tropicana Club in Havana, Cuba.

"You can associate some of the details with another era, but it's still very contemporary. We aren't replicating anything here," he says.
Lenahan's design process is unconventional. During the concepting phase he removed himself from the environment altogether. In fact, Delilah was sketched while he was on safari in Africa in the Southern Botswana Okavango Delta.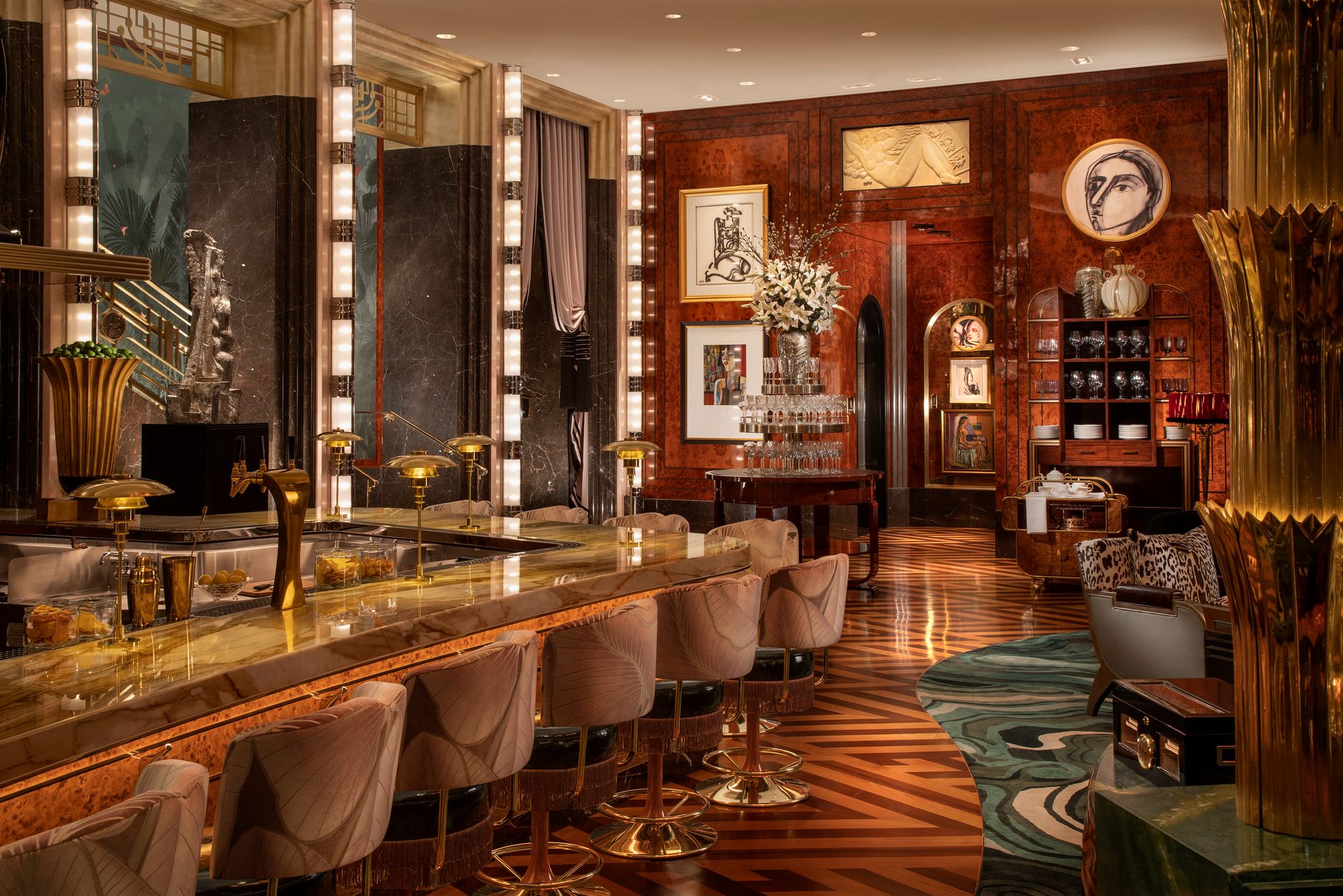 "I sat in the tent and I drew every square inch of this place. I can create the most urbane chic environments in primitive settings," he says.

Once back in Las Vegas, he data mined old photos of interiors—long since destroyed, picking up nuances of the ornate walnut finishes and Streamline Moderne furniture that could be found at the Desert Inn, the site on which the Wynn sits.
"All the archival photography is from the University of Nevada, Las Vegas archives," he says of the 100s of unique images of the city's entertainment history on exhibition.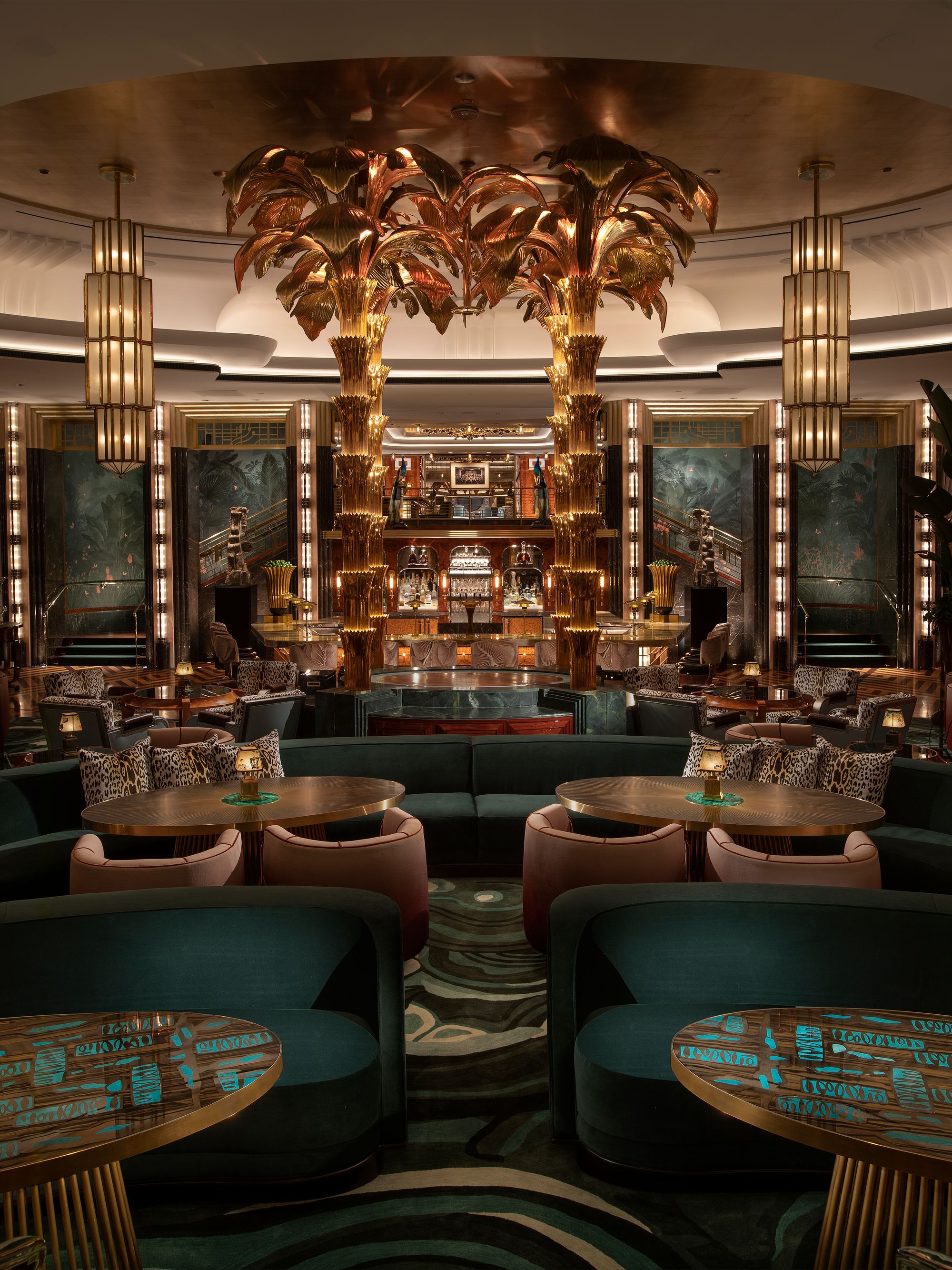 To achieve the design objectives at Delilah, Lenahan acquired items from all over the world such as 100-year-old Chinese showgirl hats for the private dining room, multiple variations of small-scale Easter Island moai and settees wrapped in vintage Hermes print in the Little Bubble Bar.
---